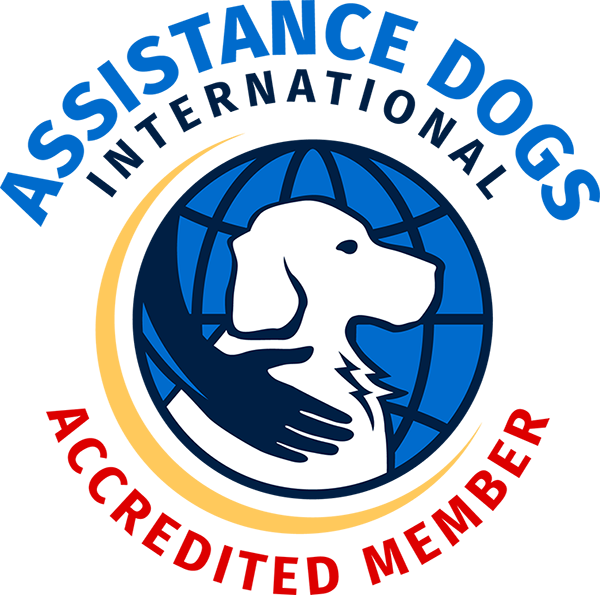 What is Accreditation at Pawsitive Teams?
by Eileen Heveron, Executive Director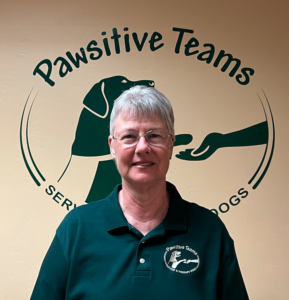 As everyone knows, in this day and age there are many organizations—both for profit and not for profit—that provide service dogs to individuals with a wide variety of disabilities. Donors would like to know what sets Pawsitive Teams and other worthy organizations apart from the rest? Why should a donor support Pawsitive Teams over another organization? Do Yelp reviews count?
Besides having both the federal government and the state acknowledge an organization as being a bona fide nonprofit, a strong indicator of an organization being worth a donor's financial support is its accreditation. Nonprofits First notes that its "Accreditation demonstrates to your current and prospective funders that your organization has been rigorously evaluated and has met accepted standards established by and with the sector." This concept holds true for Pawsitive Teams and its accreditation as well.
To become accredited, one must demonstrate compliance with an accrediting organization's standards, both by compiling in writing all the necessary documentation and through evaluation of processes and procedures (i.e., evidence). Normally, inspections of documents and review of processes and procedures are carried out by trained and experienced assessors in person.
Pawsitive Teams was first accredited by Assistance Dogs International (ADI) in 2005 and has been reaccredited every five years thereafter. As ADI states: ADI accredits not-for-profit programs that place assistance dogs to ensure that they adhere to the highest standards in all aspects of their operations, including ethical treatment and training of dogs, ethical treatment of clients, solid service dog training, and follow-up care. Only the not-for-profit programs that have been accredited can be a member of ADI. ADI does not provide "membership" to individuals or for-profit programs. It is, in essence, the pinnacle of accreditation in the service and facility dog sector. (Note that Therapy Dog activities are not included under ADI as ADI works only with assistance dogs, in this case our Service and Facility dog programs. With therapy dogs, certification occurs at the individual team level, i.e., an individual and their pet dog.)
How has the COVID pandemic affected reaccreditation?
Having been first accredited in 2005 and every five years thereafter, Pawsitive Teams was due for its five-year ADI reaccreditation in 2020 and provided all of the required documentation in ADI's Dropbox account in the early months of 2020. Then, the COVID pandemic hit, workplaces shut down and having a site visit as required by ADI and its assigned evaluator became questionable. We contacted ADI and because of our ability to use technology to communicate our model and processes, we were allowed to continue on a "virtual" path to reaccreditation. In the end, two evaluators worked together to assess our evidence including documents, videos, live demos via Zoom, and the like, and we were not required in this unusual year to have an in-person visit.
On September 20, 2021, Pawsitive Teams received its five-year reaccreditation. The ADI assessor indicated among other things that she was impressed "with the dedication and commitment of your staff, board members, and volunteers." In the area of service dogs, a "best practice" was noted concerning our selection, training, and placement processes.
As an organization, Pawsitive Teams is very pleased that our status as an accredited ADI member has been reaffirmed through the required five-year reaccreditation process. We are also the first to say we learned a lot from the experience. From the Board through the staff through our volunteers, we have and are continuing to implement tweaks to our procedures, forms, and documents to ensure ongoing compliance. This will of course help us so we can be ready for our next reaccreditation. . . .in 2026!