ABOUT THE PRE-APPLICATION FOR

A SERVICE DOG FOR A VETERAN IN SAN DIEGO

This is not a formal application. It is an inquiry so we can learn more about you as a potential applicant. We will not require the formal application process until we feel we have an appropriate dog. Be assured that all information related to your conditions and needs provided shall be held confidential by Pawsitive Teams. None of the information will be released to any agency or person outside Pawsitive Teams' training team without your written consent. Potential applicants are screened to determine individual needs and the ability to benefit from a service dog and to provide a safe and healthy environment for the dog.

After receipt of the Pawsitive Teams Pre-Application for a Service Dog for a Veteran in San Diego, our Applicant Coordinator will contact you by email. Click the bone below to start your Pre-Application.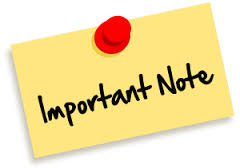 Before you take time to complete the Pre-Application, please note that at this time Pawsitive Teams only places fully-trained service dogs with San Diego-area Veterans to ASSIST WITH MOBILITY CHALLENGES AND/OR IF YOU HAVE BEEN DIAGNOSED WITH POST TRAUMATIC STRESS DISORDER (PTSD).
If you do not have a mobility disability and/or PTSD, please do not complete this Pre-Application. Instead, email us at [email protected] if you'd like us to add you to our alert list should we have dogs with other service dog skills.
Our Service Dogs are trained to:
Retrieve items dropped or out of reach
Prevent serious falls by helping an ambulatory partner transfer
Bring the phone in emergencies or on command
Activate adaptive switches to aid with daily living chores
Retrieve a wheelchair out of reach
Aid in undressing, including removal of shoes and sweatshirt
Put trash in containers or laundry in a basket
Open or close doors, drawers, cupboards
Take clothes out of the dryer
Perform other specialized tasks required
PLEASE KNOW THAT PAWSITIVE TEAMS DOES NOT TRAIN OR PLACE SERVICE DOGS FOR THE FOLLOWING:
Seizure response
Heart alert
Developmental disabilities
Diabetic Alert
Guiding for visually impaired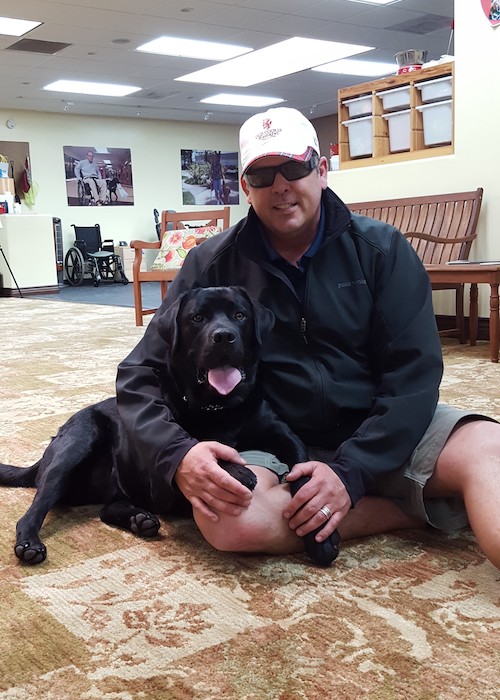 Eligibility Requirements
Do you live in San Diego County with no plans of moving out of the area for at least 12 months?
Do you have a mobility-limiting disability and/or have you been diagnosed with Post Traumatic Stress Disorder (PTSD)?
Are you physically and financially able to take full responsibility for the dog after certification?
Are you willing to commit to a three to four month transition training schedule? This will involve meeting with a trainer three times a week during this time.
Can you provide a copy of your DD214 and status as Honorable Discharge?
More info About Service Dogs for veterans

who suffer with PTSD

The primary focus of our service dog training program is to prepare dogs for those needing assistance with mobility-related activities. However, we also place dogs with a suitable personality, temperament, and skills training with veterans diagnosed with Post Traumatic Stress Disorder.
Basic Principles
The service dog should not be considered a barrier between veteran and public.
The service dog should not be used to "protect" or actively alert to perceived "threats".
Service dogs provide grounding intervention.
The service dog should not be expected to "cure" the veteran but should be considered one of many therapy tools to help "mitigate" the symptoms.
Responsibility for all actions while in public with the service dog should be that of the handler, not the dog.
The service dog should be considered a "bridge"—the ideal outcome would be for the veteran to not need the dog for public access. The dog would only be used in the most stressful environments.
Examples of PTSD-related tasks:
Stranger greeting: The dog can become a bridge to overcome perceived threats and offer a safe conversation path with "friendly" strangers.
Comfort positioning to reduce anxiety: Dog is trained to perform certain behaviors based on actions by handler (such as leg bouncing, putting head down between hands, body shakes). Dog becomes a calming factor.
Mitigating effects of night terrors.
Get help from another person: Useful for those who have a tendency to have blackouts, seizures, or extreme panic attacks.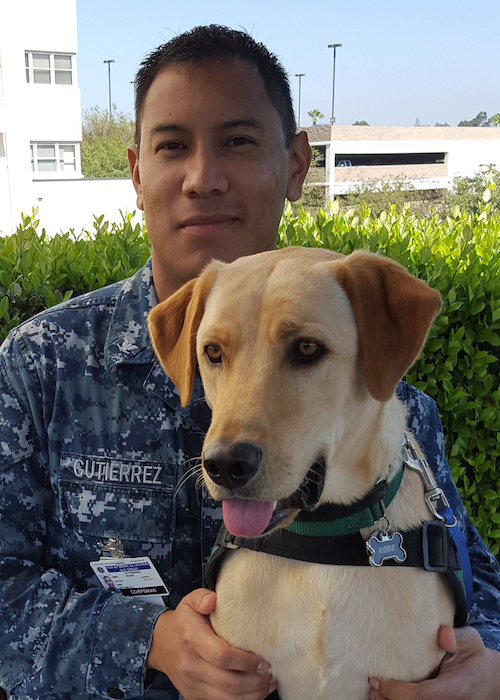 Considerations before completing

The Pre-Application form

Being partnered with a service dog is a life-changing experience. While it can be empowering, it also comes with responsibilities and challenges and involves ongoing hard work and commitment. Before you proceed, please consider the following:

a. Privacy: How public are you about your disability? The presence of a service dog will signal immediately that you have a disability. Some strangers will ask you about the dog while others look or stare. How comfortable are you with this additional attention in public?

b. Time Commitment: In order for a dog to respond reliably to your needs, you must develop a strong bond and the ability to recognize the signal the dog is giving to you. Our training structure requires that you commit to working with our instructor for an average of three months (three times weekly) to learn effective leadership skills, proper care for a working dog, dog stress signs, and much more. Are you willing to make this level of commitment? You will also be required to reside in San Diego County for at least 12 months following the start of the transition training.

c. Ongoing Working Relationship: Service dogs are well trained and capable of performing a wide range of skills/behaviors to mitigate your disability. However, keeping up with this training is essential to maintaining a healthy relationship with your dog that requires keeping the dog practicing learned skills regularly. Are you willing to continue the training process and keep the skills sharp on a daily basis, regardless of other stressors in your life?

d. Home Relationship: A service dog in your home (and work) impacts everyone around you. You will need to communicate with these people prior to proceeding with the application process. Will they welcome your greater independence or be threatened by it? How will it affect your relationship with them? Will they see the dog as a hindrance? How do those close to you feel about dog hair, occasional muddy paws, sloppy drinking or eating habits, or rubbing against furnishings or clothing?

e. Logistics of Having a Canine Partner: What kind of space do you live in? How and where will you provide exercise for a dog? What public places do you visit frequently? Do you ride public transportation? Will your workplace be suitable for a dog?

f. Expenses And Responsibilities: The health of the dog is extremely important in order for the dog to be an effective partner. Are you willing (and able) to take the dog to the vet for annual examinations, keep up on vaccinations, groom regularly, trim nails weekly, check ears, provide a safe place for the dog at all times, even when it is expensive or inconvenient? Average annual veterinary costs run approximately $1,000 (including vaccinations, annual health wellness checks, heartworm preventive medication, etc).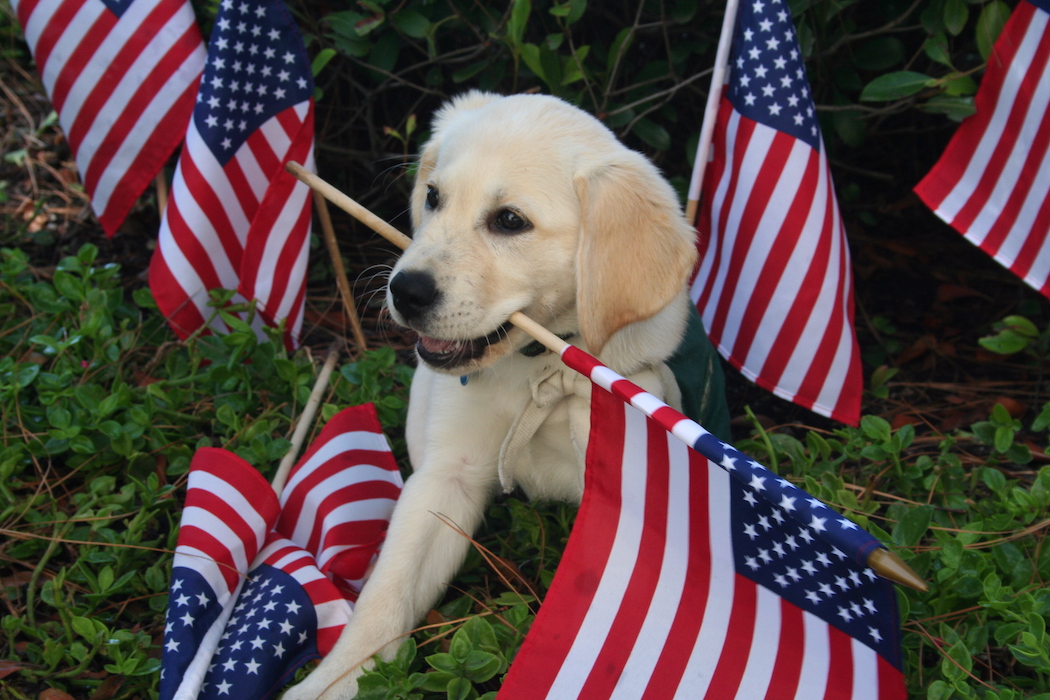 The Matching Process:
We wish we could provide a dog to each person who contacts us, but we are careful not to make promises we can't keep as the match between a dog and a disabled handler is an important part of the formula for a successful team. We do not place dogs based on the date a person first contacts us. Because we are a small program and cannot guarantee a match for every applicant, we urge you to check the website for Assistance Dogs International as they have links to all their members organizations and many place dogs with veterans.
The Patriots Initiative
Pawsitive Teams has been accredited by The Patriots Initiative (TPI), and determined to be one of the finest in the nation supporting America's armed forces service members, veterans and their families. The Patriots Initiative (TPI), a 501(c)(3) nonprofit, focuses its efforts on evaluating and providing support to dozens of nonprofit organization across the nation. These nonprofit agencies, which are carefully evaluated and accredited by TPI, provide significant, effective services and programs specifically tailored for active duty military families, wounded warriors, and veterans. The TPI Board of Directors is comprised of proven professional and community leaders, many of whom have served in the military. The mission of TPI has been carried forward by a dedicated professional staff, which has raised charitable funds to support and honor marines, sailors, airmen, soldiers and their families.