The Pawsitive Teams Training Center
Find our COVID Safety Protocols here.
Pawsitive Teams has been operating out of our 5,000 sq. ft. Training Center since 2012. It is centrally-located in the Miramar area of San Diego, California. Some of the major features of the Center are: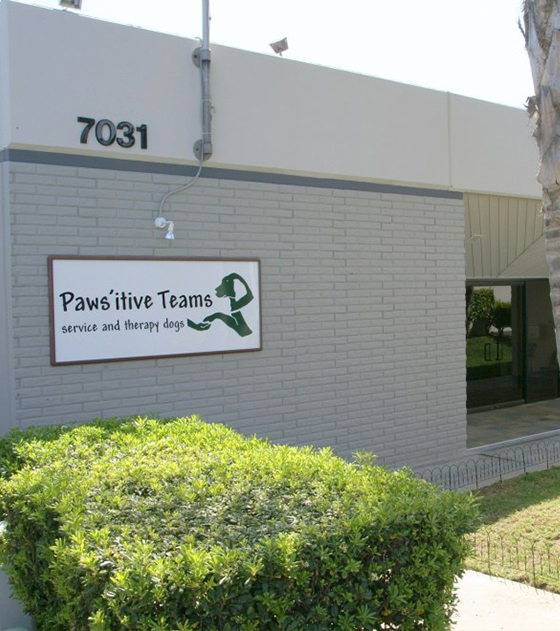 A large indoor space for training Service and Facility Dogs and their partners.
Classroom space for our Therapy Dog Prep School, educational demonstrations, and workshops for volunteers.
A conference room for Board and Committee meetings.
Office space (equipped for computer use, internet, printing, scanning, faxing, phone).
An ADA-compliant restroom.
Ample on-site parking.

Training Center (in the Miramar Area)
7031 Carroll Rd. San Diego, CA 92121
Hours by appointment only