The Pawsitive Teams Therapy Dog Program was designed from the beginning to only certify therapy dog teams in areas of underserved needs. Goal-directed therapy is significantly different from the usual "meet and greet" hospital and nursing home type of animal assisted activities. In the PAAT (Pawsitive Animal Assisted Therapy) program, the dogs are used both as a tool and a motivator to help clients (children and adults) achieve clearly defined goals as set by their therapist or teacher.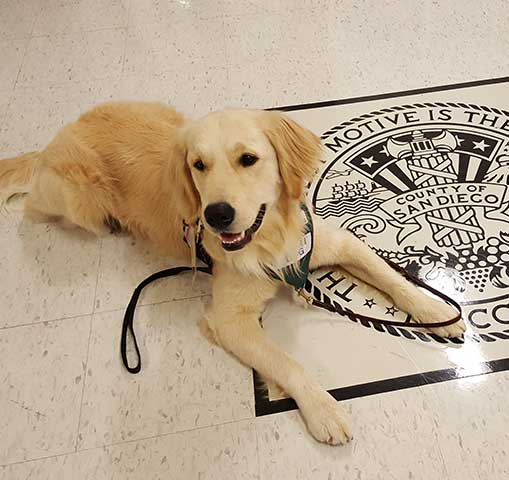 Pawsitive Animal Assisted Therapy (PAAT)
Handlers in goal-directed therapy are required to "think on their feet" as they will be requested to come up with activities their dogs can do to help accomplish the goals set by the professionals. This is different from other forms of therapy volunteering and involves far more creative thinking from the handler, who has to be actively involved with designing tasks for each interaction.
The Handler and dog must have completed the Pawsitive Teams Therapy Dog Prep School. Click here for Prep School details and the Prep School Registration Form.
Following completion of the Therapy Dog Prep School, the Handler must attend a Program Introduction Presentation. Contact us for a schedule of upcoming presentations (generally held in February, May, August, and November of each year.)
The Handler must submit the Therapy Dog Volunteer Application. Click here to fill out the Dog Therapy Volunteer Application Form.
The Handler must be at least 18 years old.
All volunteers must complete the background check through Pawsitive Teams.
A veterinarian must submit report of annual examination and proof of current vaccinations for the dog.