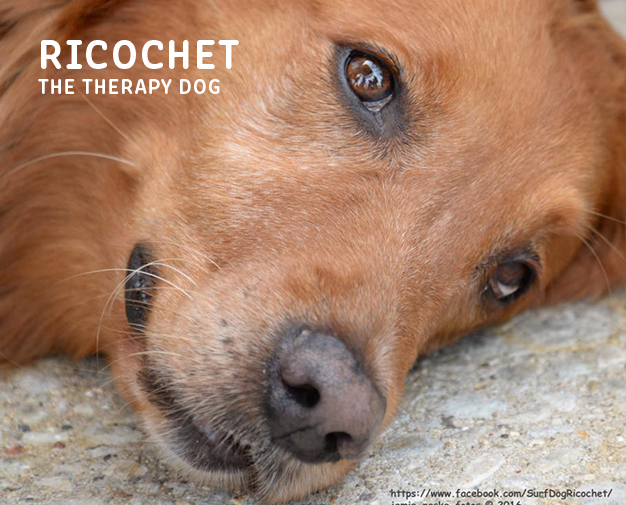 TRY IT YOURSELF!
Are you feeling anxious, stressed, depressed, scared, overwhelmed, or have any other unsettling emotion? Well, Ricochet and her Pawsitive Teams Therapy Dog crew provide virtual canine therapy below!
GAZING INTO A DOG'S EYES REDUCES ANXIETY
Did you know making eye contact with a dog can reduce anxiety? Did you know gazing at a PHOTO of a dog's eyes creates a calming, connected state of being that, after 30 to 60 seconds, triggers the release of oxytocin in the brain? Oxytocin is a hormone that reduces anxiety and creates a calming, connected state of being.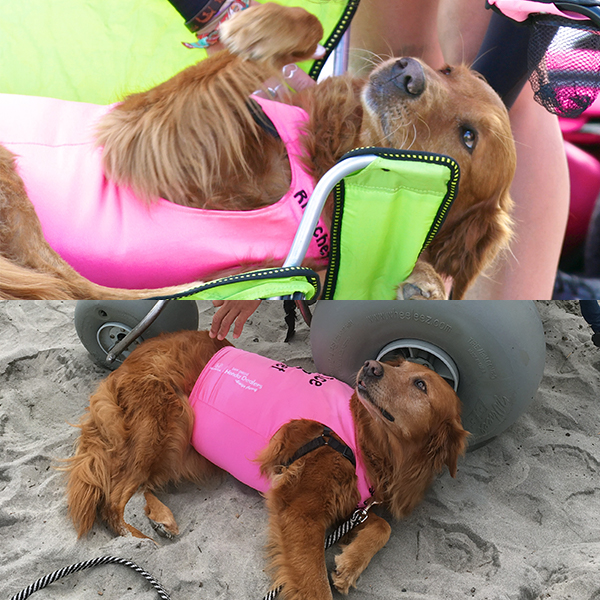 Wanna try? Scroll down to any or all of the three photo galleries below, take three deep breaths, click on your favorites, and gaze into the dog's eyes!
Be sure to hit the PLAY button below if you'd like to listen to music at the same time—some types of music release oxytocin as well.
PHOTO GALLERY OF PAWSITIVE TEAMS THERAPY DOGS
Keep scrolling to find photo galleries of Ricochet + Pawsitive Teams Service Pups in Training!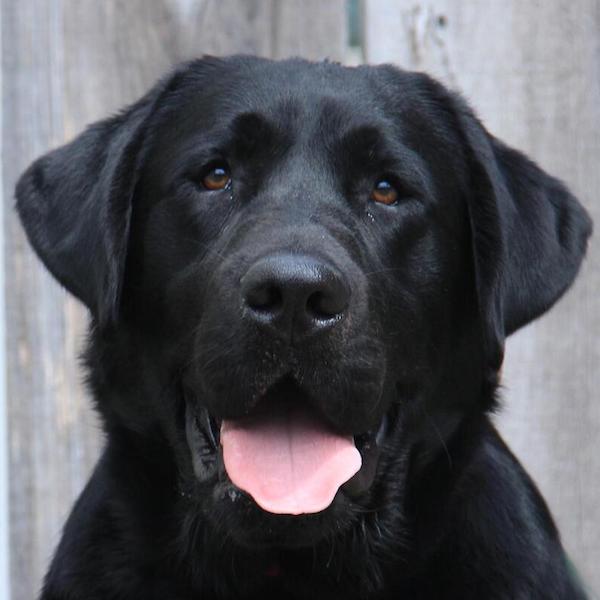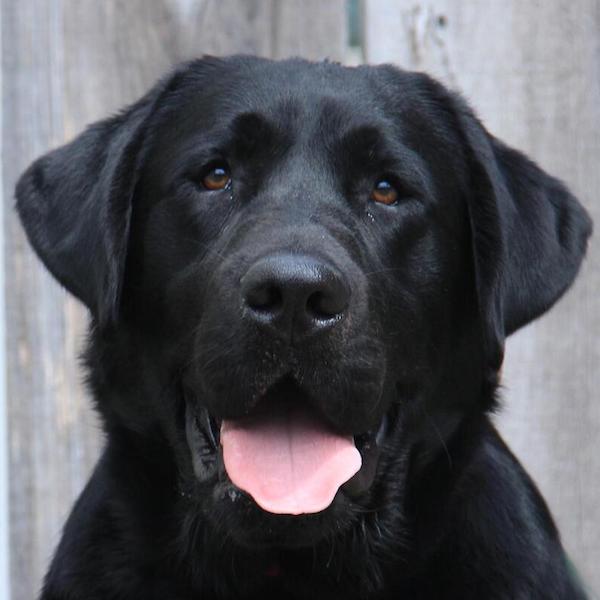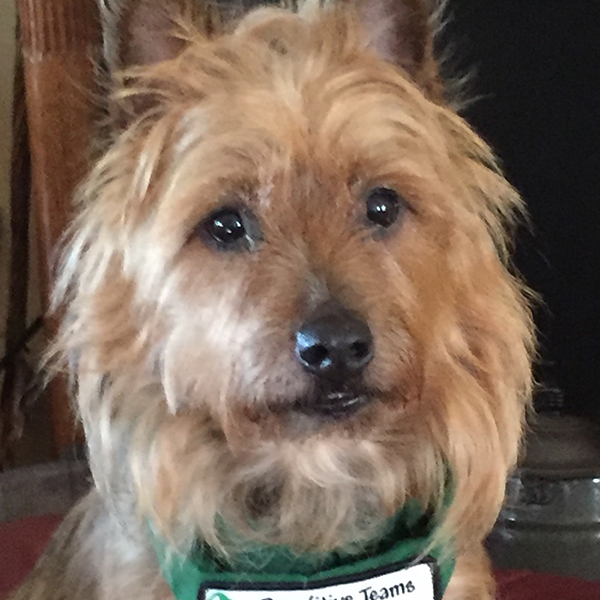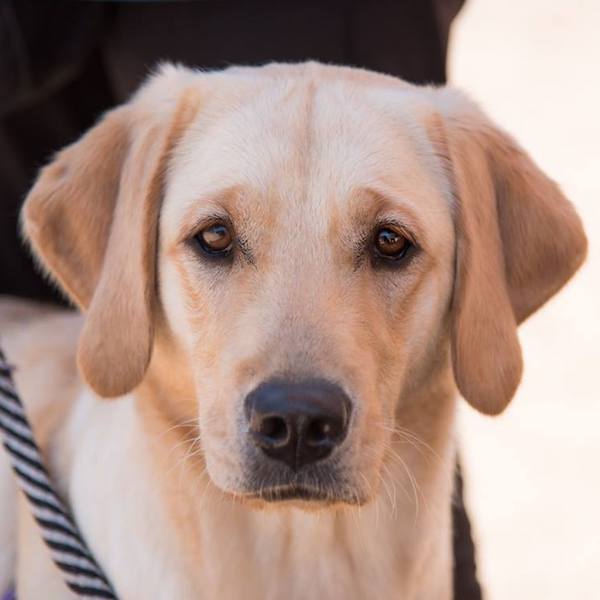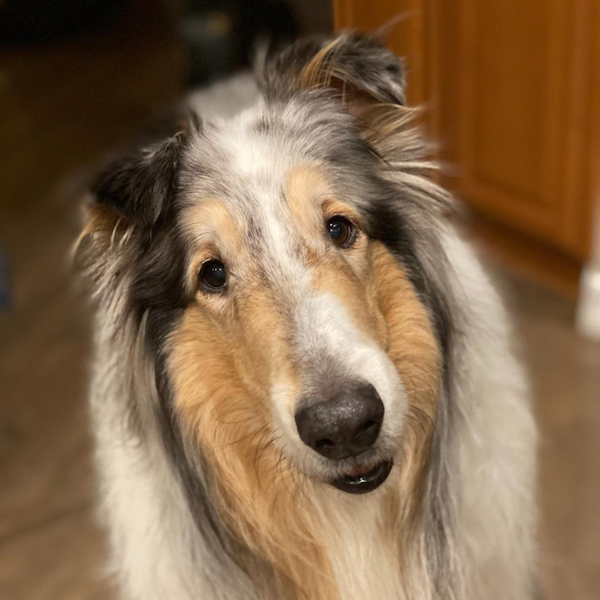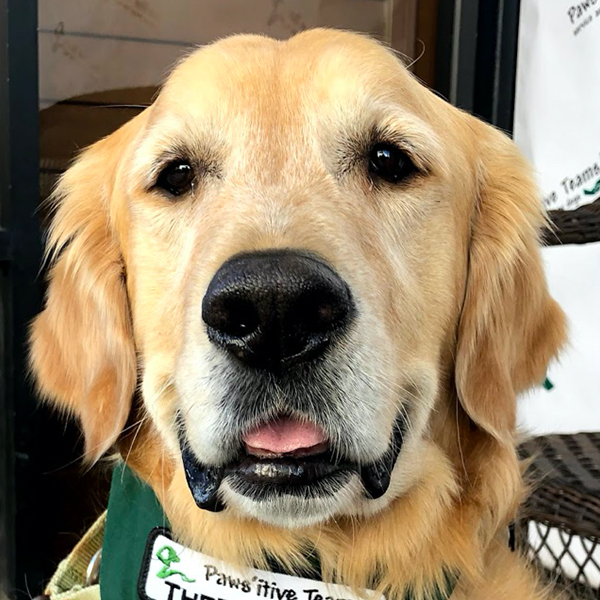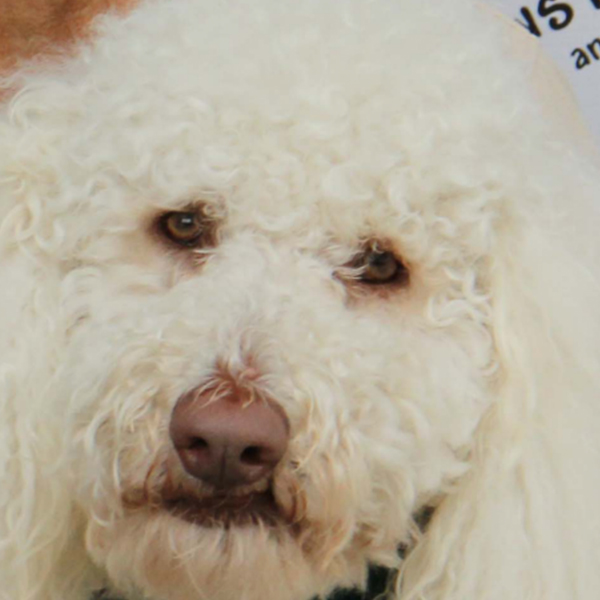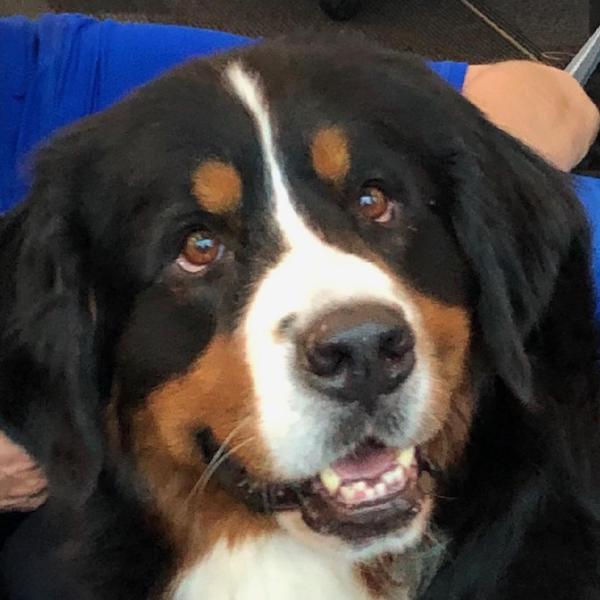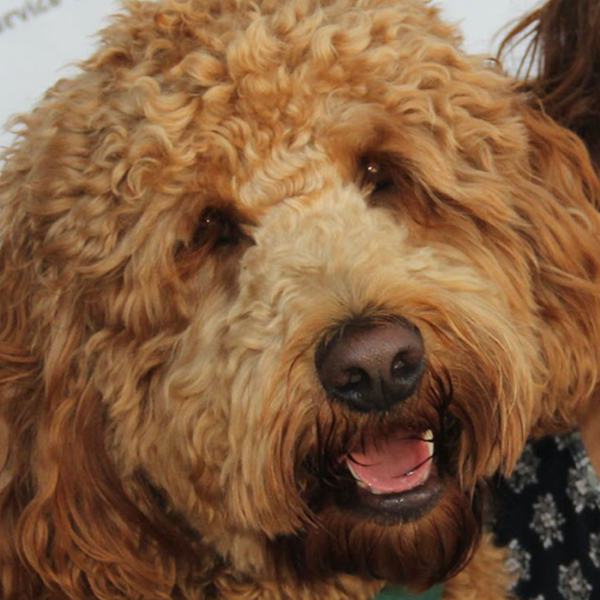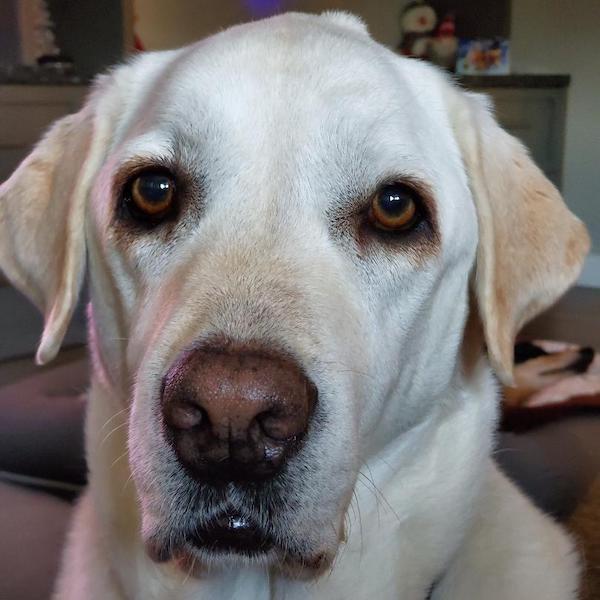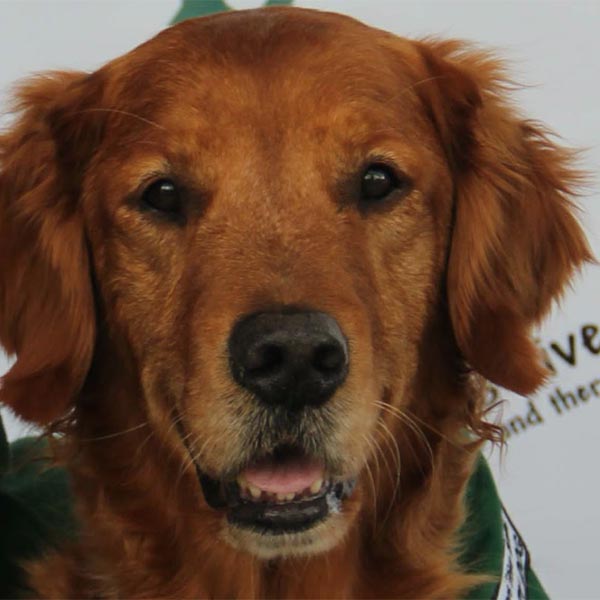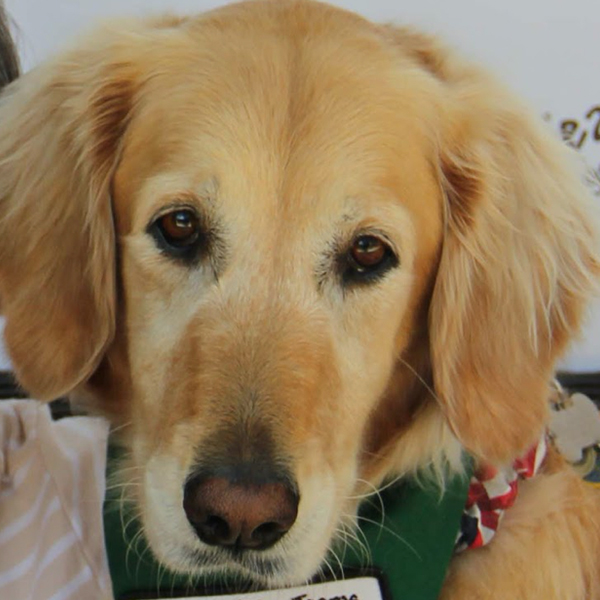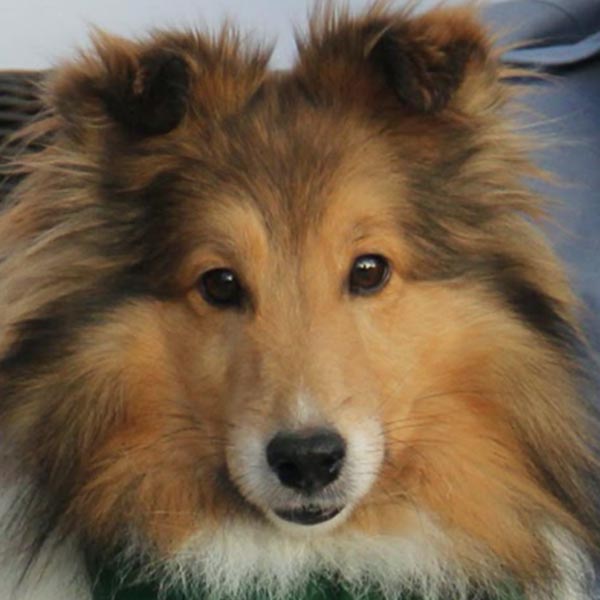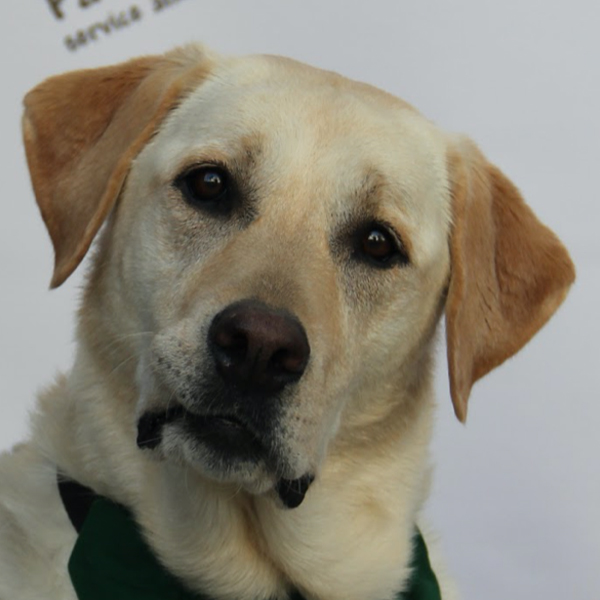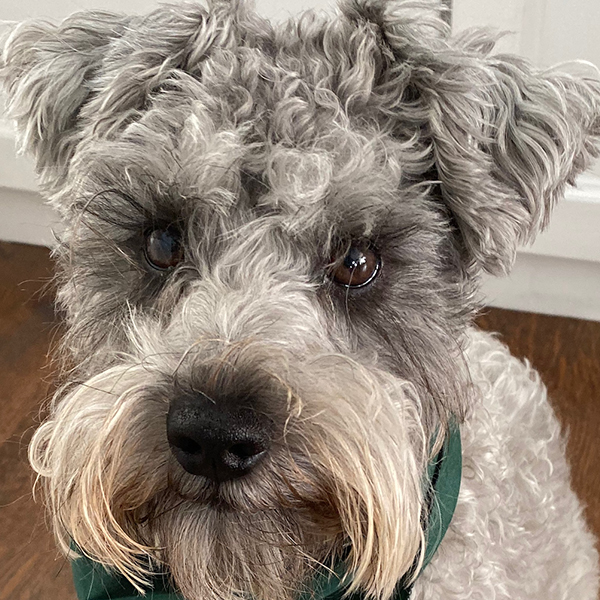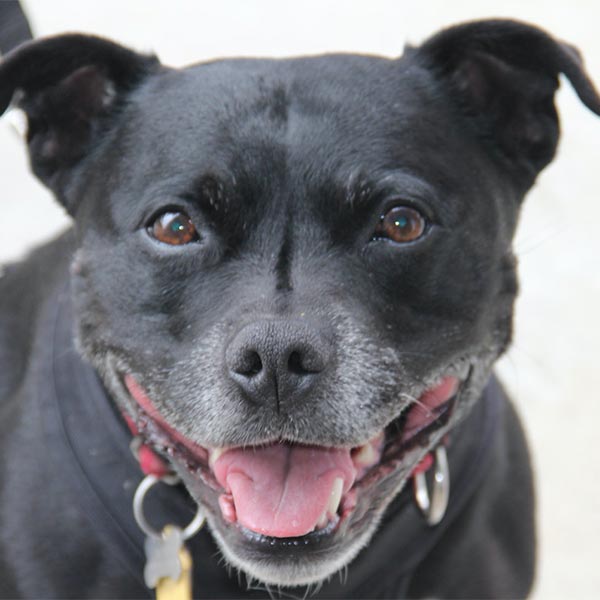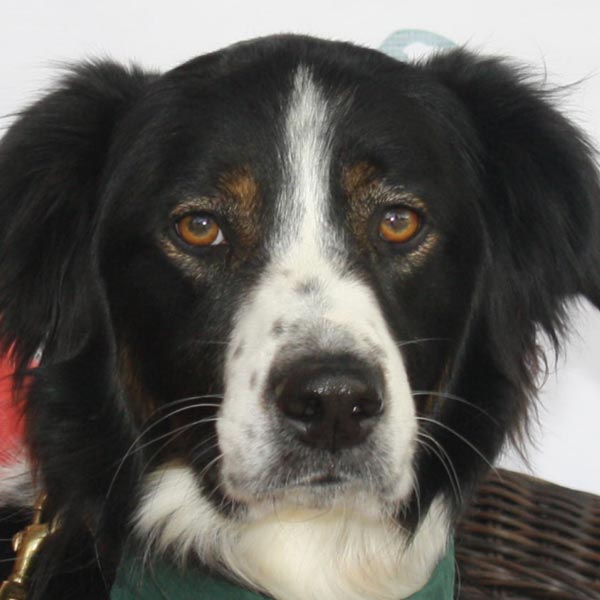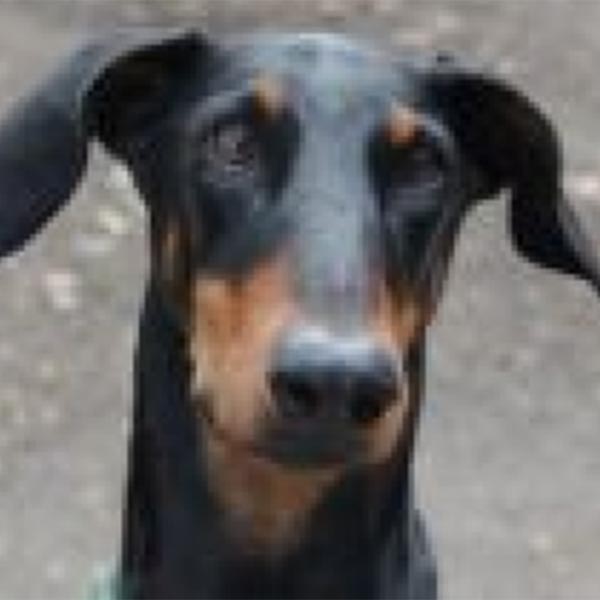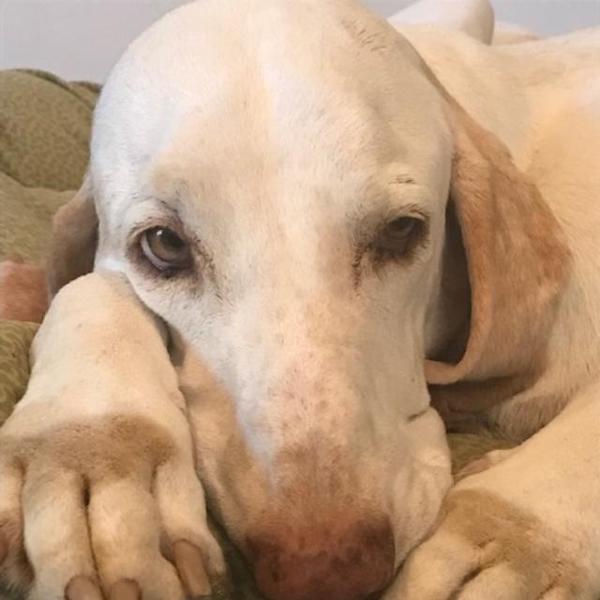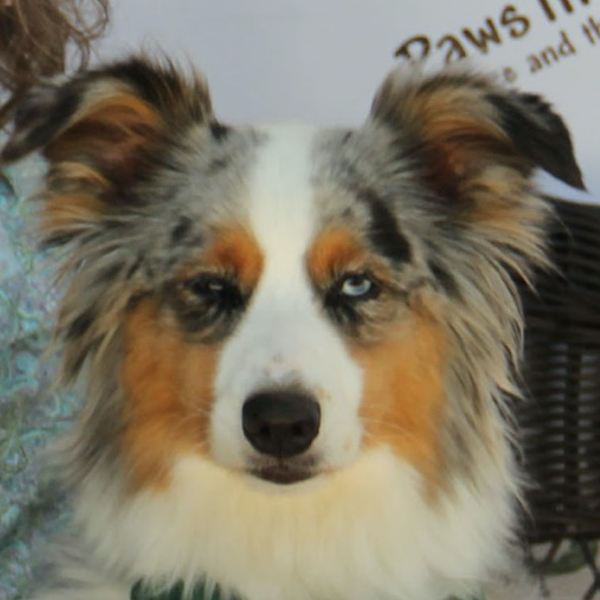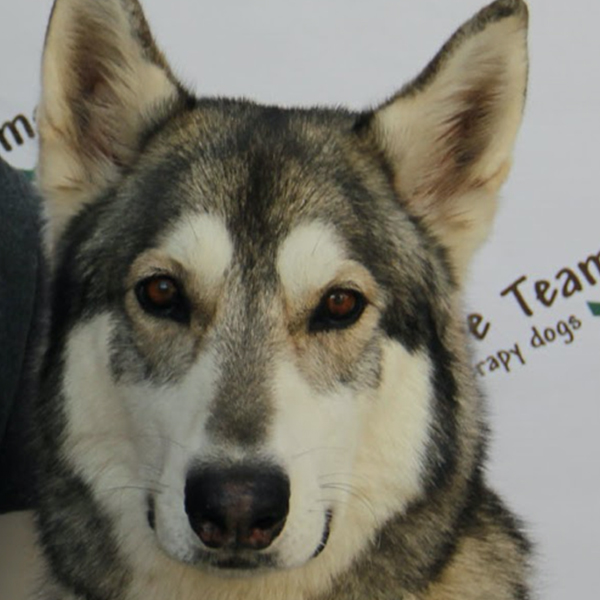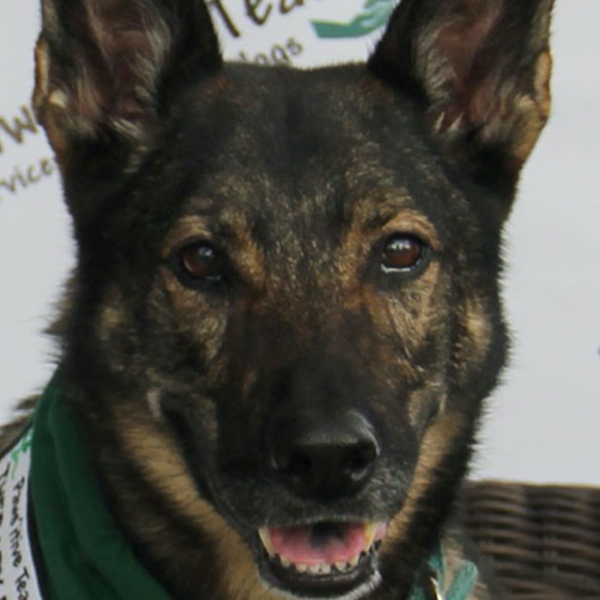 All of the dogs in the photo gallery above are certified therapy dogs through Pawsitive Teams. They have more than ten years of experience working with active-duty military service members recovering from PTSD and Traumatic Brain Injury at the San Diego Naval Medical Center.
These special dogs are part of a six-week Canine Inspired Community Reintegration (CICR) Program Pawsitive Teams runs several times a year. The program is designed to help these patients re-enter the community by establishing a greater sense of trust, developing less hyper-vigilance in public settings, and practicing useful coping methods to reduce stress. Often, when a person becomes anxious or angry, inappropriate physical behaviors accelerate quickly, thus making it difficult to reverse the reaction and return to a calmer state. However, if the person is conditioned to paying attention to the behavior of the dog, he or she becomes more centered—this is accomplished when the person makes eye contact with the dog. This behavior helps the person focus on the present while using other coping mechanisms such as deep breathing. By using this technique with calm therapy dogs in a variety of stressful community settings, the patient is able to develop skills which can later be used with pet dogs at home.
The CICR Program is directly under the guidance of an experienced Recreation Therapist at the San Diego Naval Medical Center. Each service member is assigned a therapy dog to handle during the six sessions which are held in a variety of community settings. CICR is one of our nine goal-oriented Therapy Dog Programs.
In addition to the Pawsitive Teams Therapy Dog Programs, our Service Dog Program involves training and placing service dogs for San Diegans with limited mobility. The service dogs are specifically trained for someone who is physically challenged and values their independence. We also place service dogs with veterans who have PTSD, traumatic brain injuries, and other challenges.
Pawsitive Teams teaches a six-week Therapy Dog Prep School four times a year for dog owners interested in volunteering in the community with their pet dog.
PHOTO GALLERY OF SURF THERAPY DOG RICOCHET
Keep scrolling to find a photo gallery of Pawsitive Teams Service Pups in Training!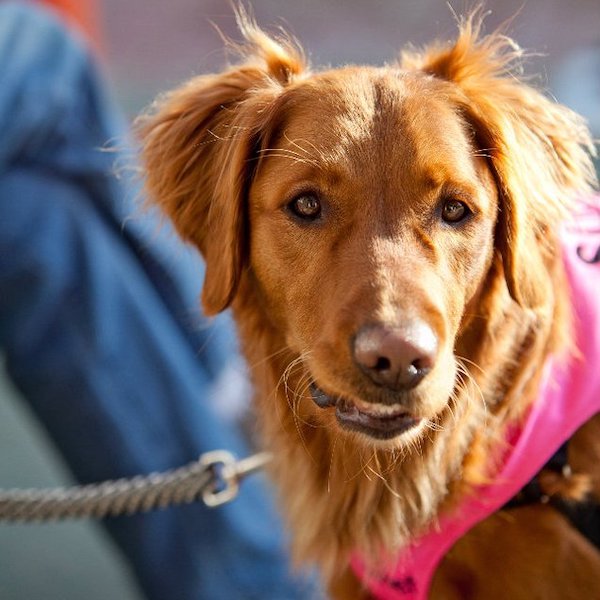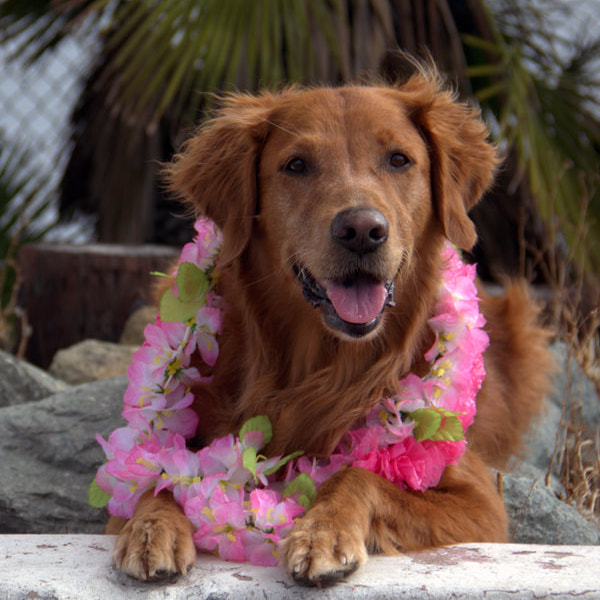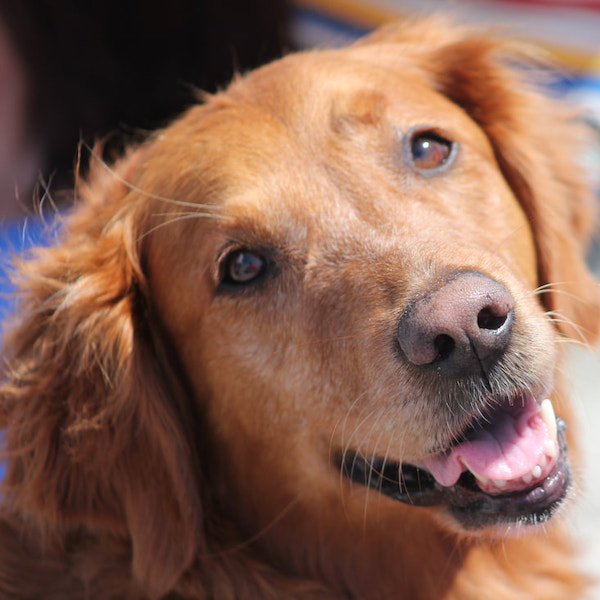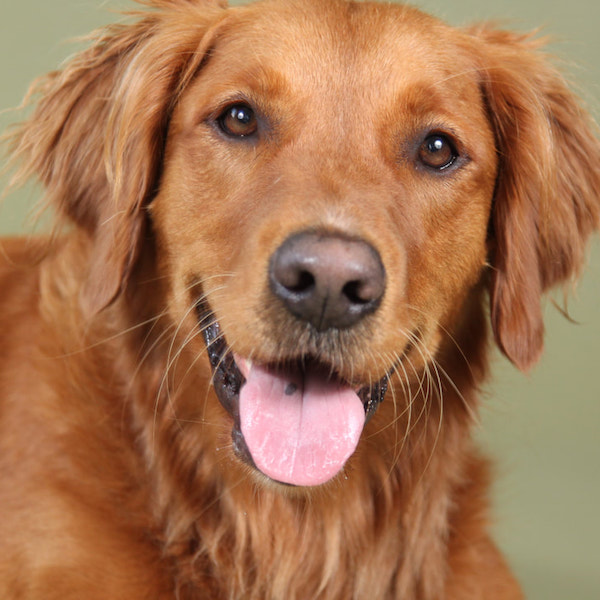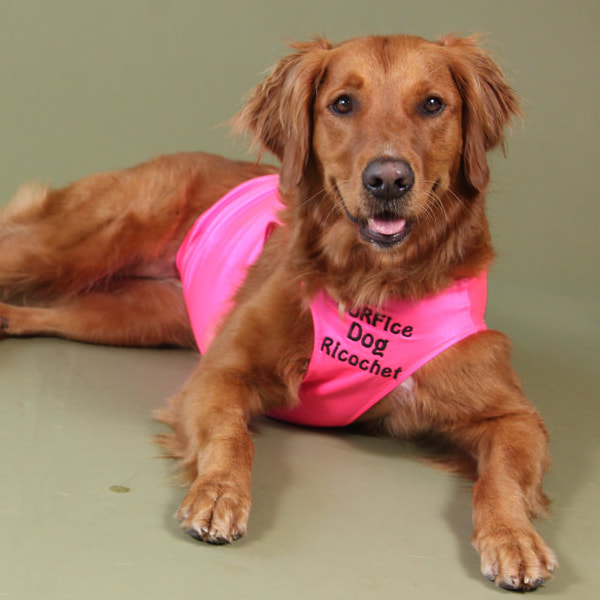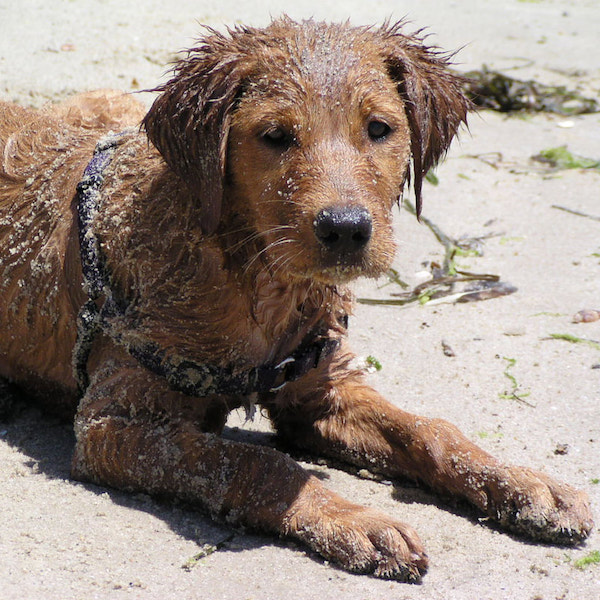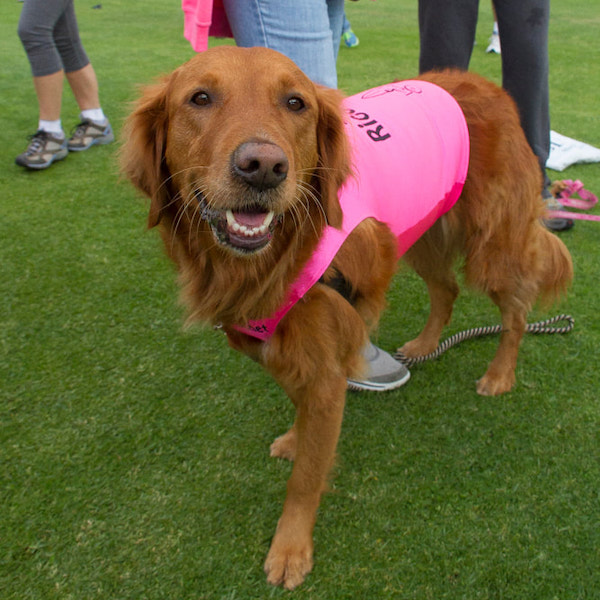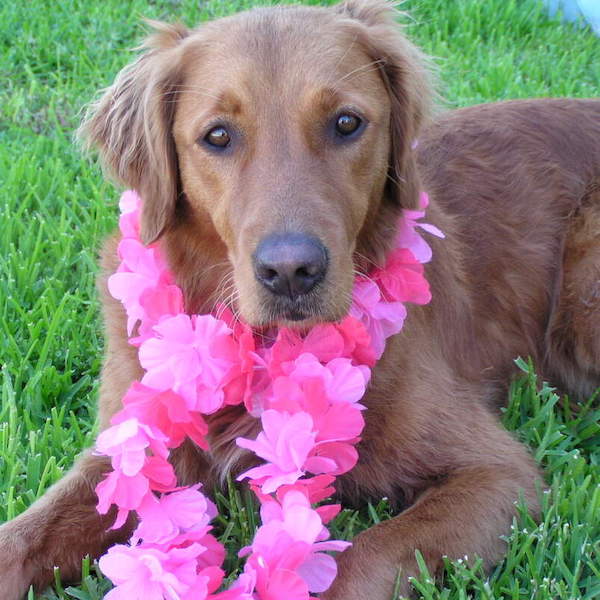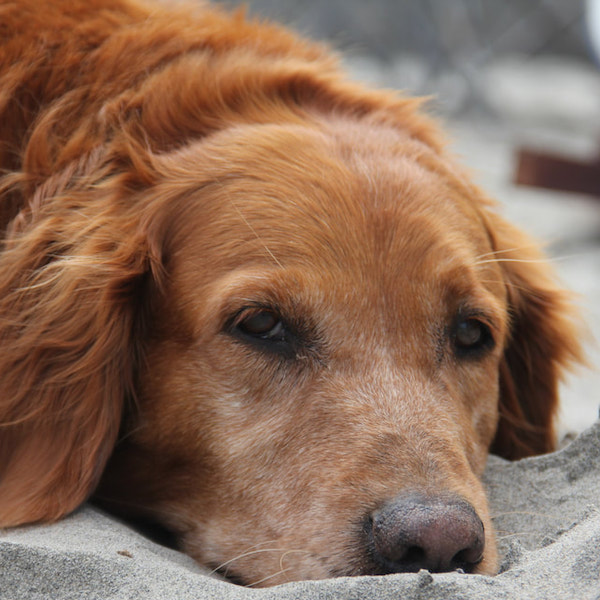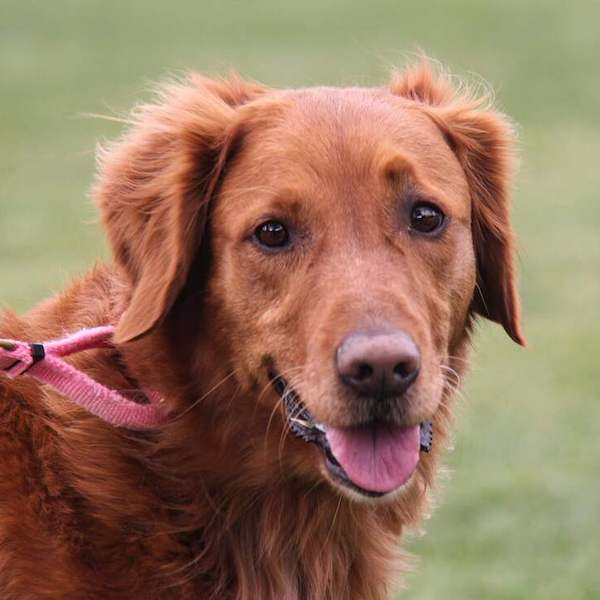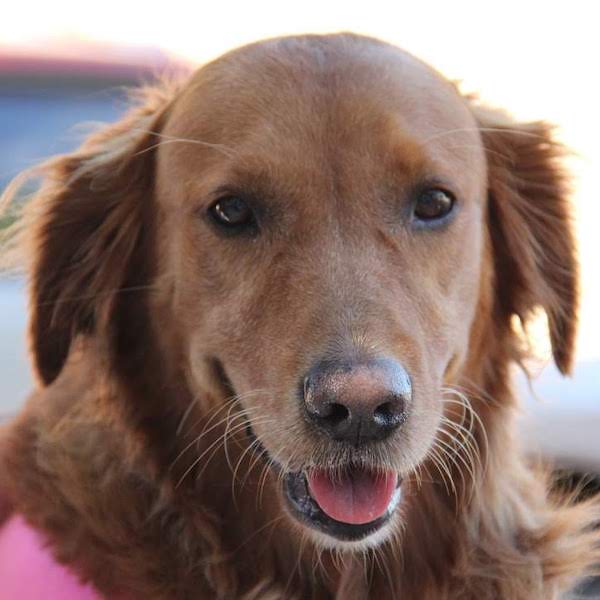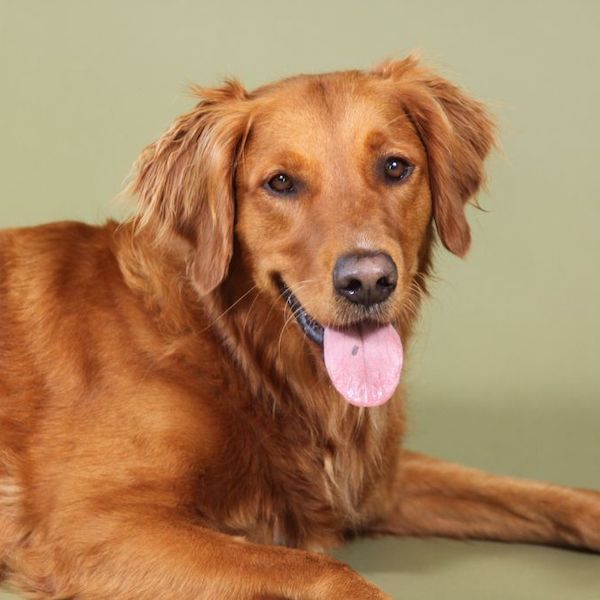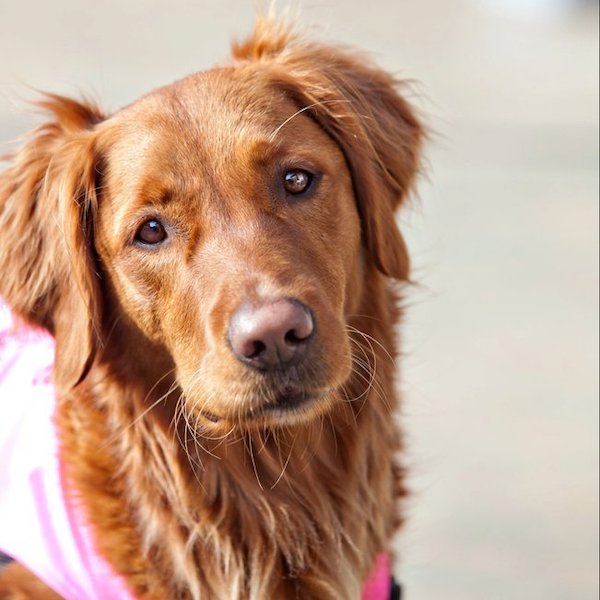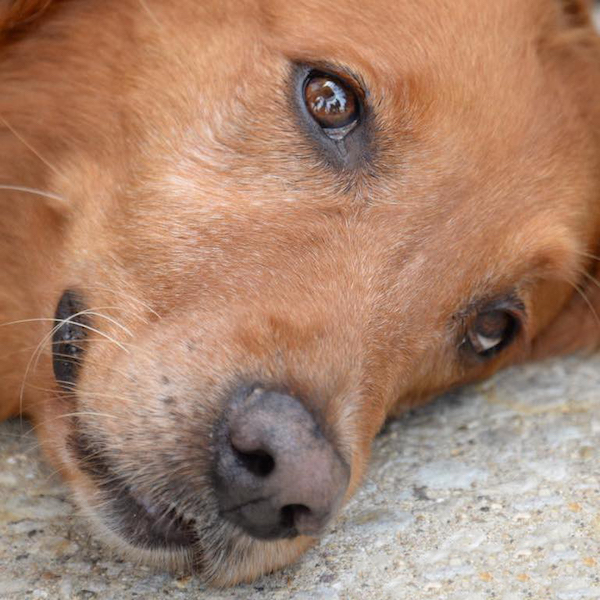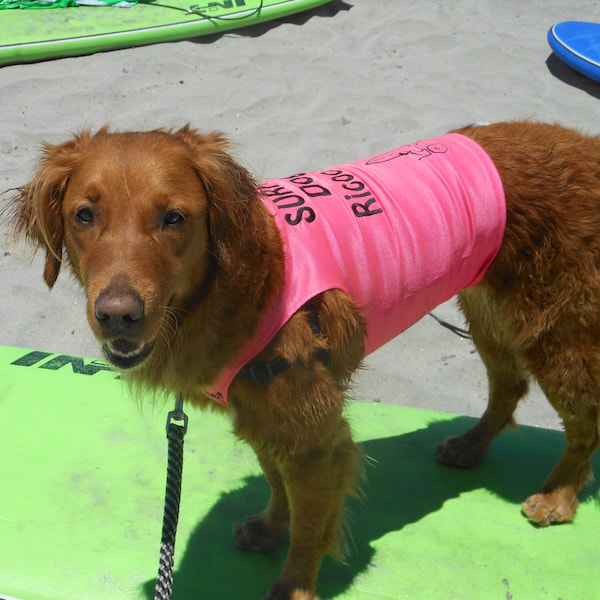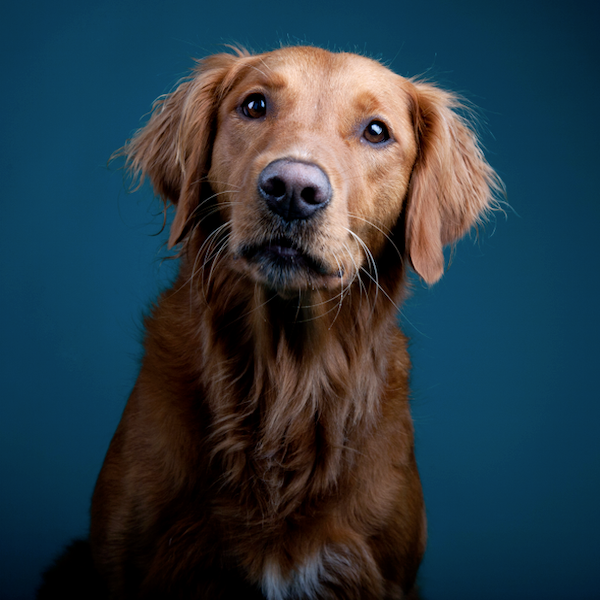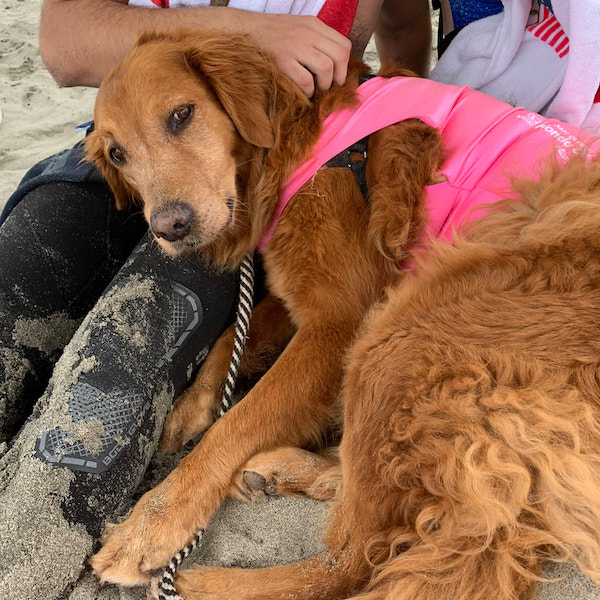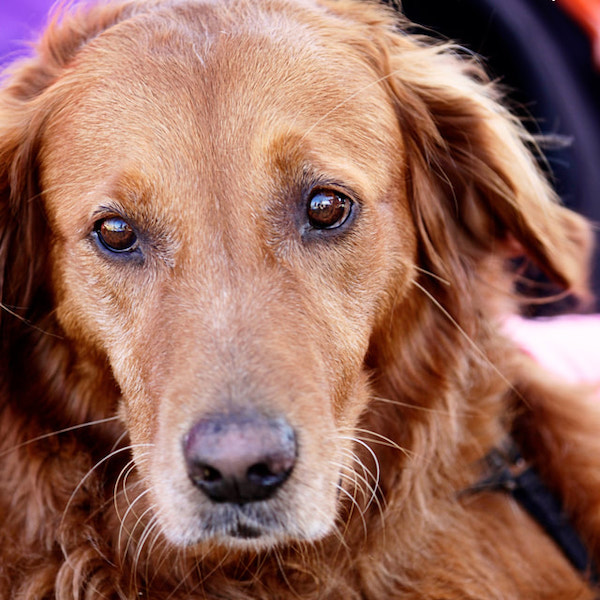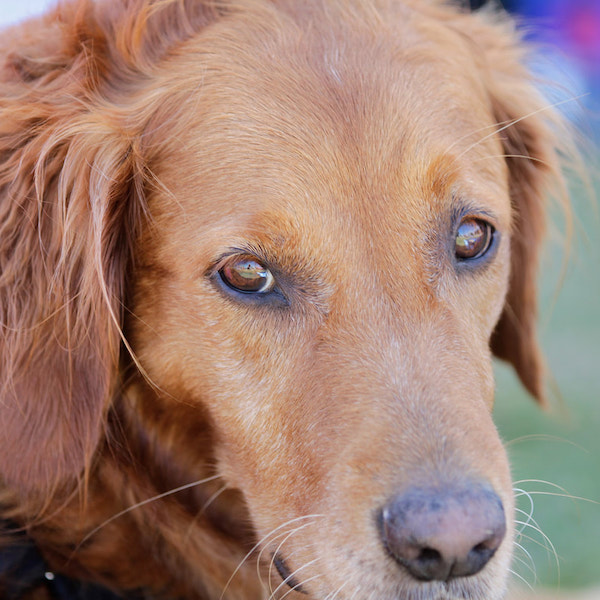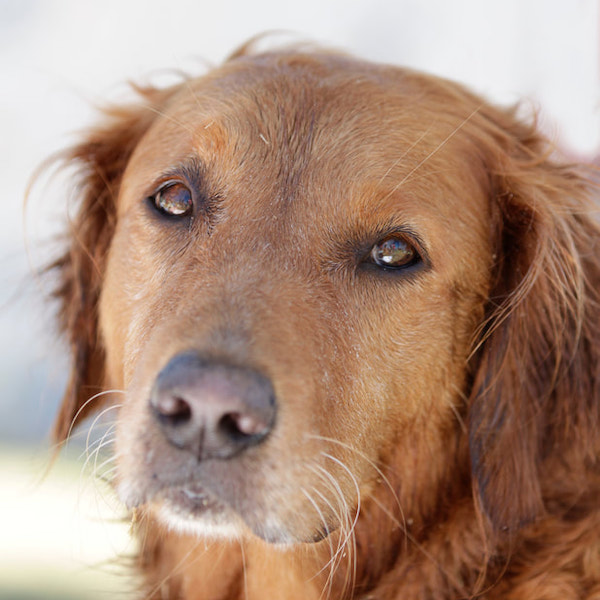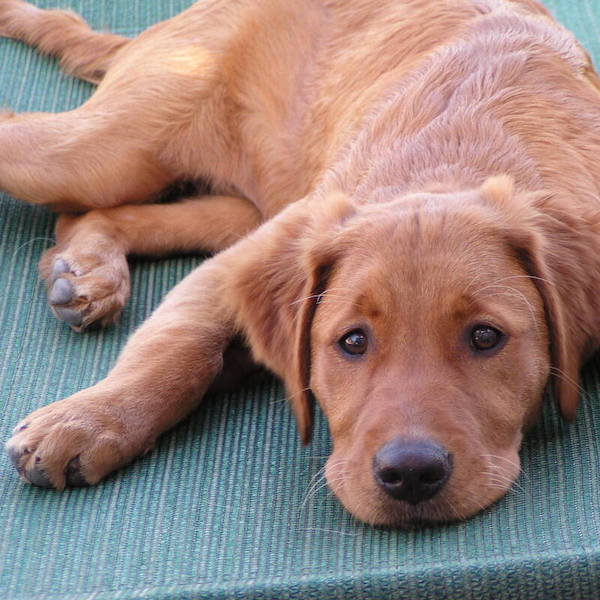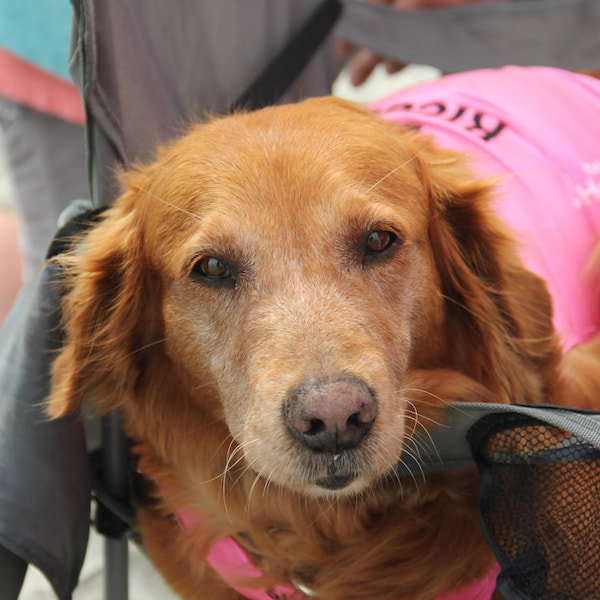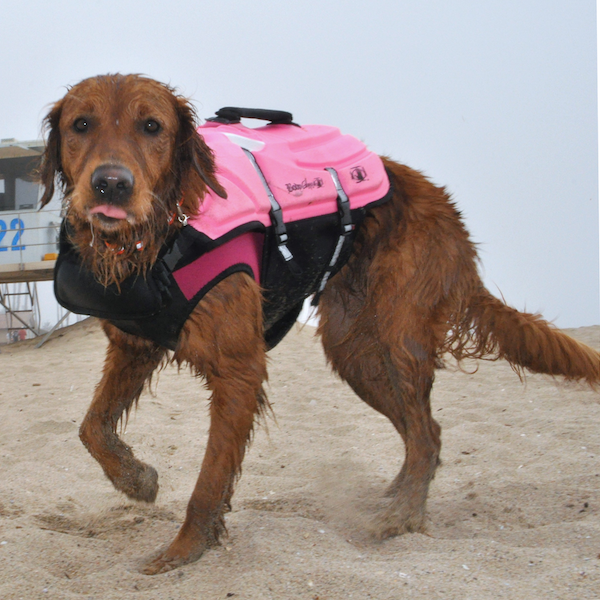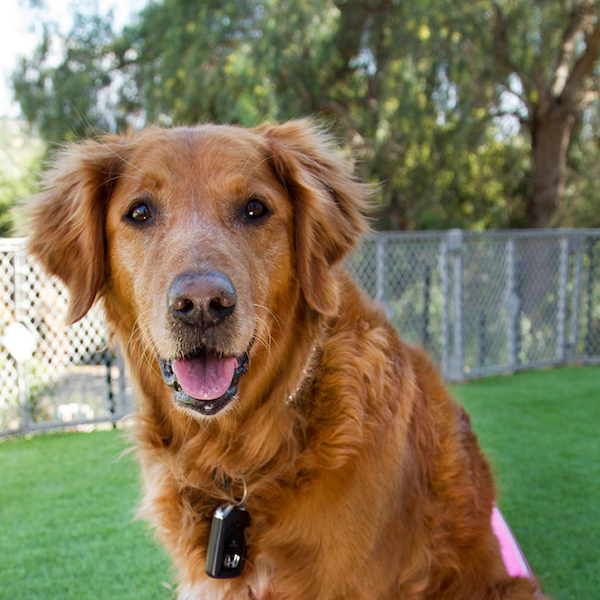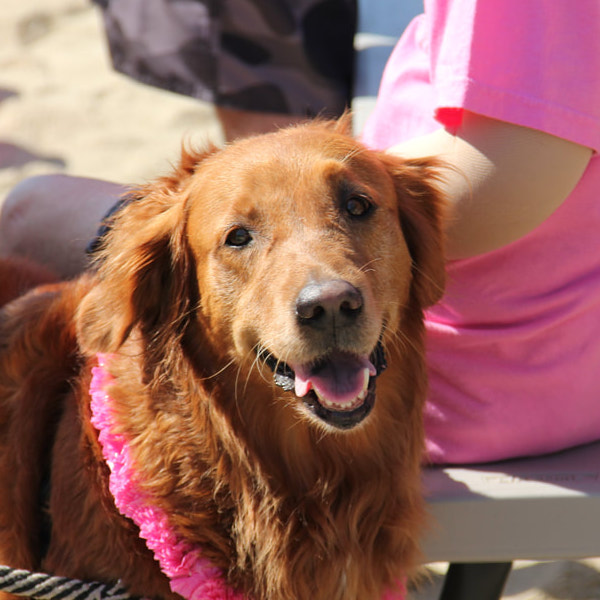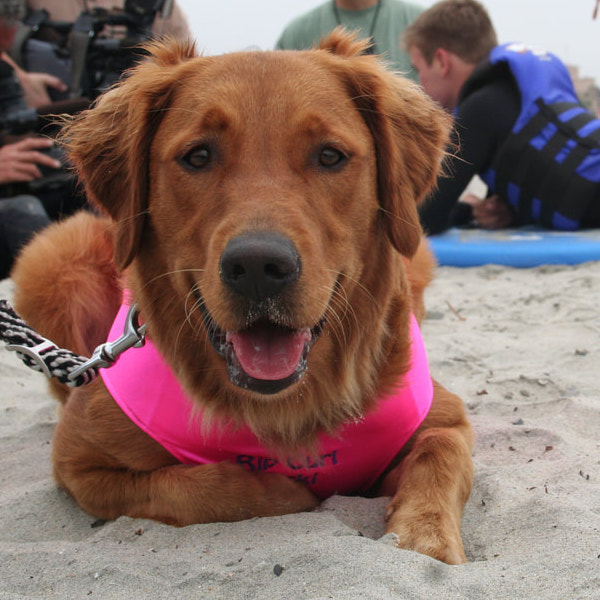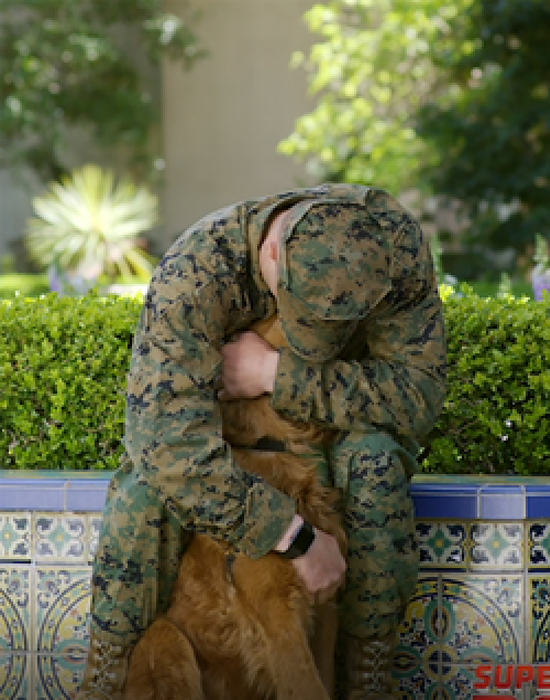 ABOUT RICOCHET
Ricochet has been a certified, goal-directed therapy dog with Pawsitive Teams for over 11 years. She's also certified with Alliance of Therapy Dogs and holds the title of AKC Therapy Dog Distinguished (THDD). You can check out her full ruff'sume here!
Ricochet has worked with service members and veterans with PTSD for over ten years. She also serves people with different abilities, kids with autism & special needs, wounded warriors, and others who needs healing. Ricochet's experience with PTSD gives her the expertise to provide support to doctors, nurses, and other healthcare workers who developed PTSD from the Covid-19 pandemic.
Although surfing has been at the forefront of Ricochet's work, it's not just the act of surfing that makes her interactions so life changing. It's her compelling, one-of-a-kind ability to make immediate, heart-to-heart, soul-to-soul connections with strangers both in and out of the water. She's been blessed with the extraordinary and powerful gift of healing. When she meets a person, it's like they're a book and she reads the whole book in a matter of seconds. She intuitively and empathically alerts to their emotional and physical changes which allows for profound human-animal healing interventions.
PHOTOS OF PAWSITIVE TEAMS SERVICE PUPS IN TRAINING!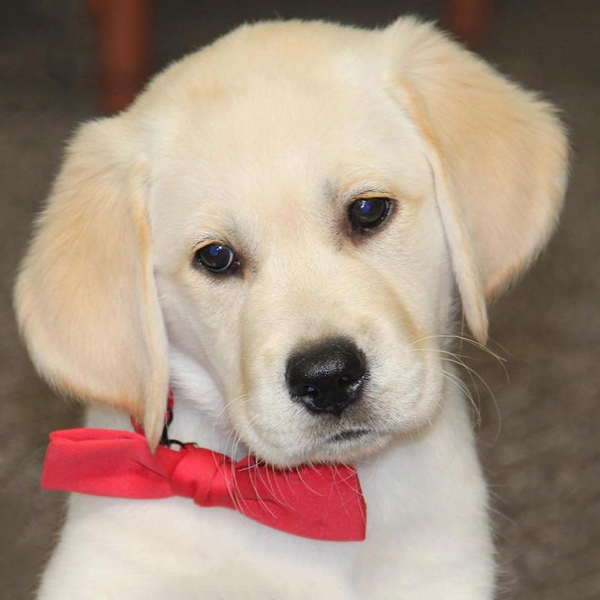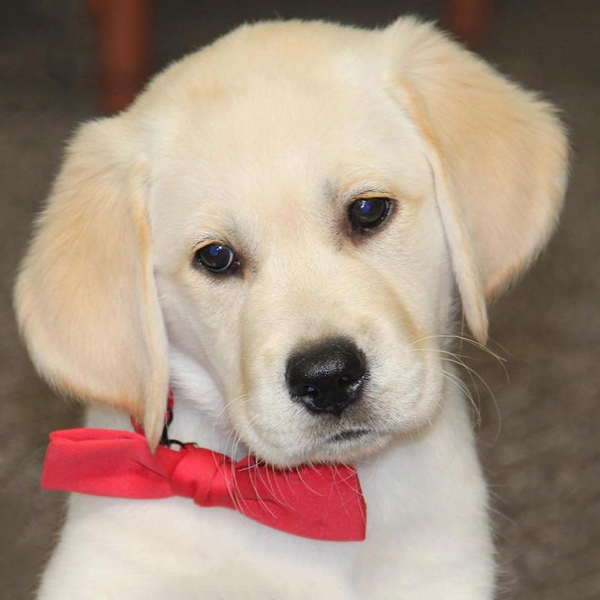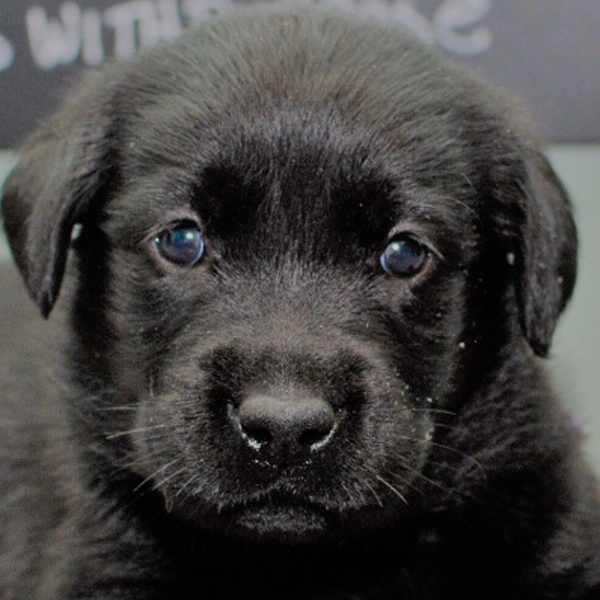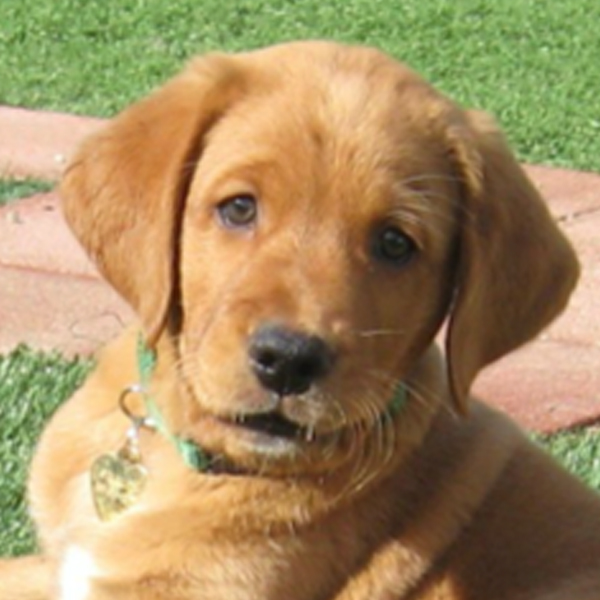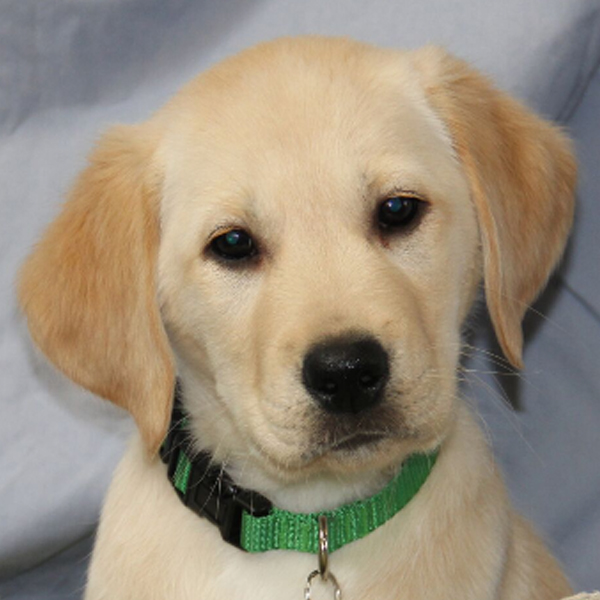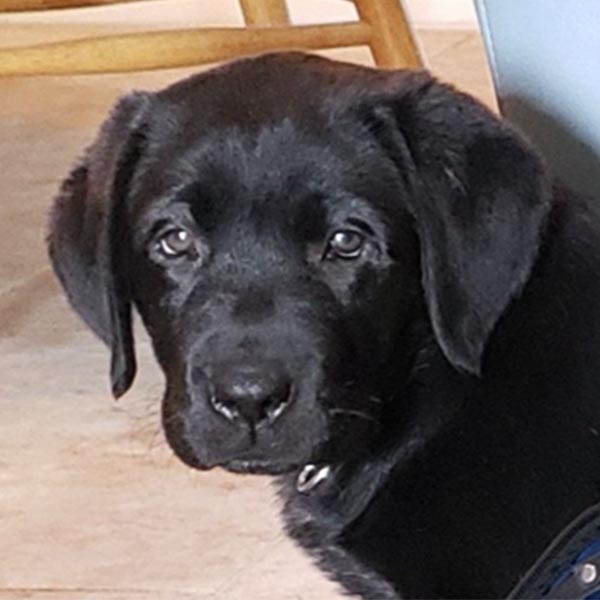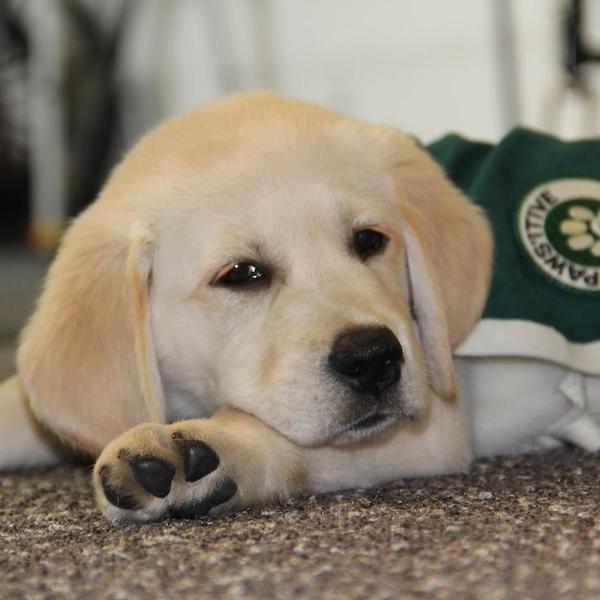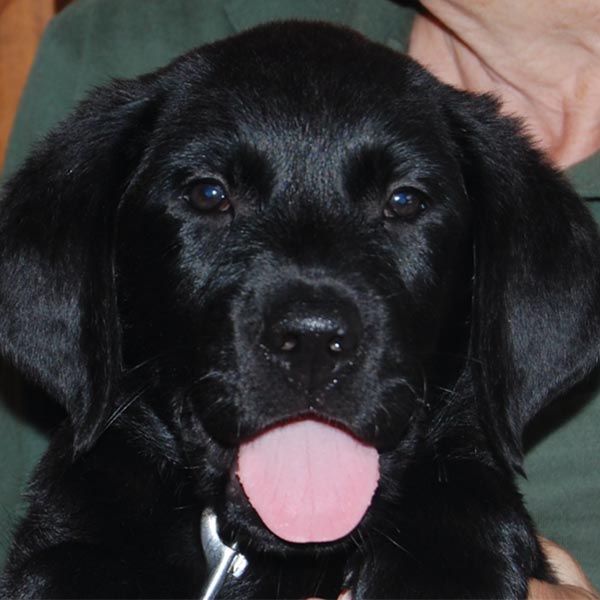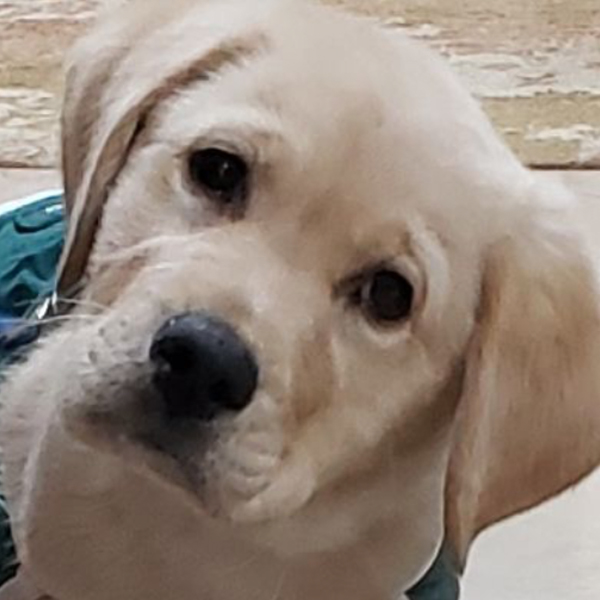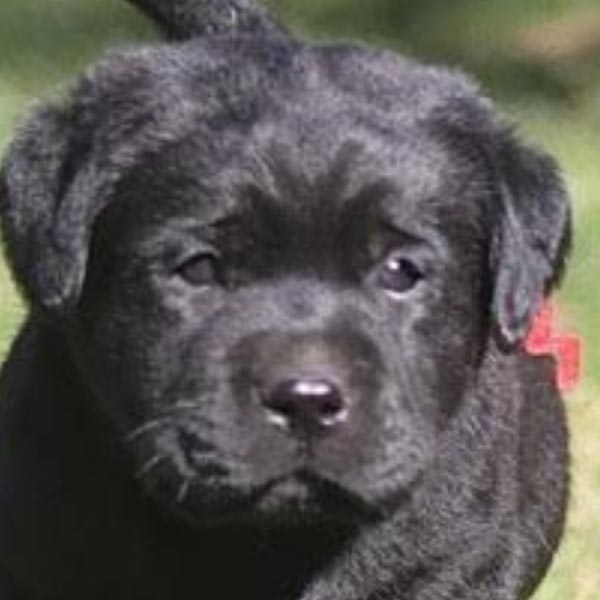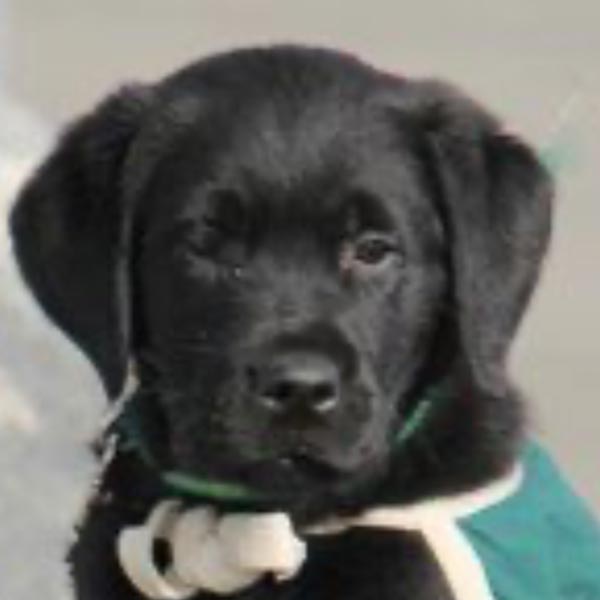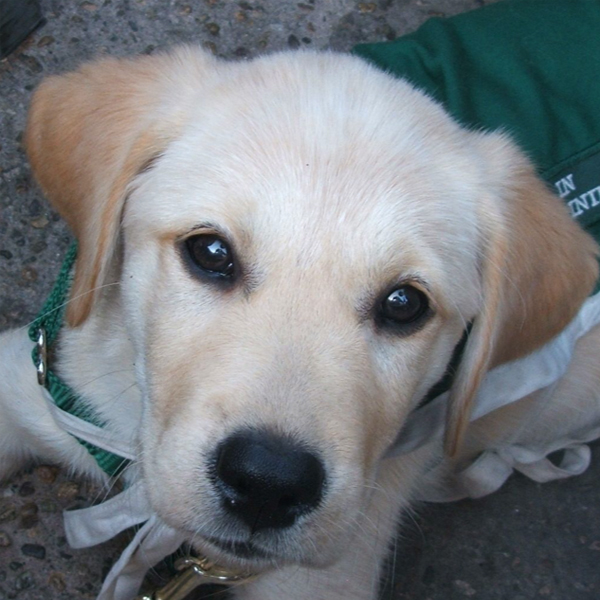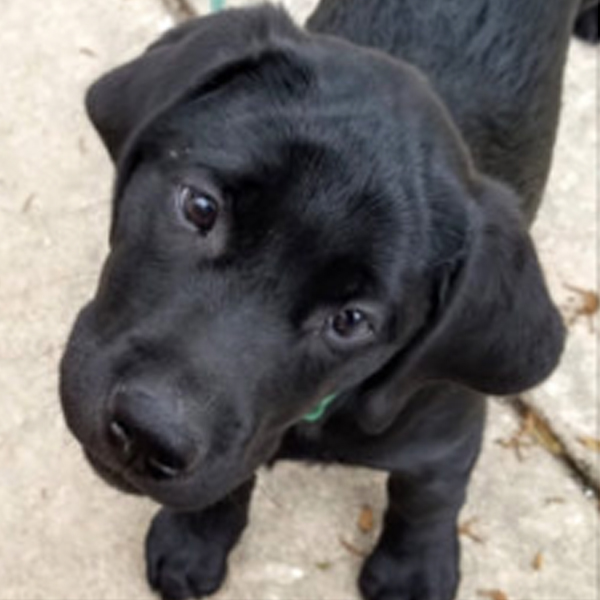 EYE CONTACT & OXYTOCIN
MORE INFO ABOUT
The info below is based on in-person work with a therapy dog. But this can be done with your own personal dog, too!
1.
The handler should always be encouraged to make eye contact with the dog and acknowledge whenever the dog makes eye contact back. This behavior helps focus the handler on the present environment rather than allowing the mind to wander.
2.
Oxytocin is referred to as the "hug hormone" or "parenting hormone" and releases serotonin, a hormone that transmits signals between nerve cells. There are many researchers who believe that an imbalance in serotonin levels may influence mood in a way that leads to depression.
3.
A long gaze creates elevated levels of oxytocin, a hormone produced in the brain that is associated with nurturing and attachment, similar to the feel-good feedback that bolsters bonding between parent and child. After receiving long gazes from their dogs, the owner's levels of oxytocin increases too, thus reducing stress and pain.
It's important that the handler acknowledges eye contact by talking to the dog, smiling at the dog (dogs read facial expressions very well), or touching the dog. This encourages eye contact while calming the handler at the same time.
HAVE TIME TO GIVE US
A LITTLE FEEDBACK?