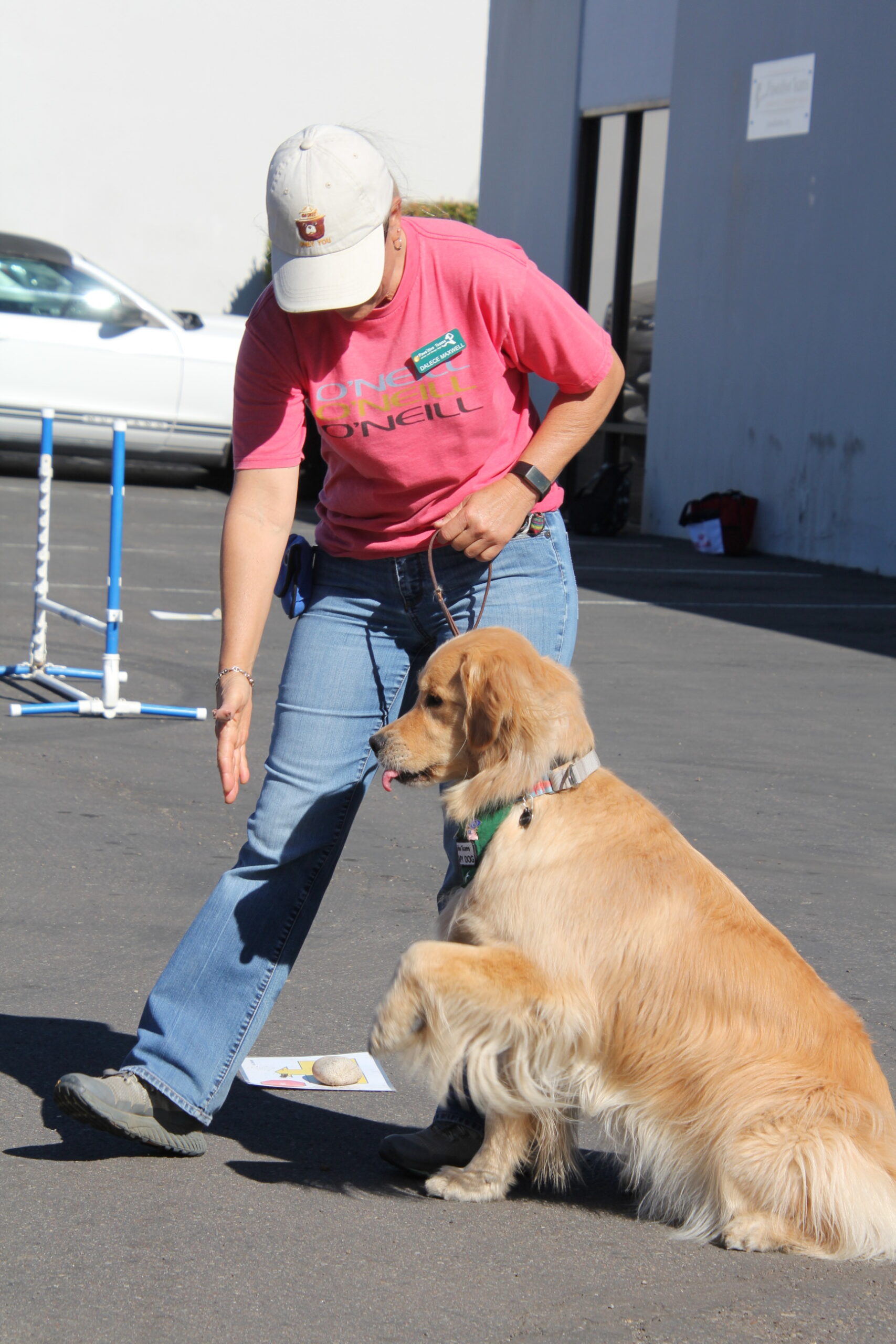 Rally Activity as a Therapy Program Tool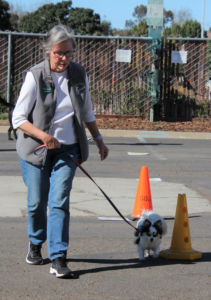 The American Kennel Club (AKC) created Rally in 2005 to be a fun family sport. Today, Rally competitions are held throughout the country. It is considered a team sport offering a way challenge you and your dog.
Here's how the AKC describes Rally:
You and your dog navigate a course, side-by-side, as you steer him through a course of 10-20 different signs. Each of these signs provides instructions regarding the next skill that is to be performed. The dog and handler move continuously throughout the course with the dog under control at the handler's left side. There is a clear sense of teamwork between the dog and handler both during and between the numbered signs. Although each performance is timed, having a good race time is not the goal; it's all about working as a team while performing the skills, with the dog under control.
For our Pawsitive Teams Goal-Directed Therapy Programs, the dogs are used both as a tool and a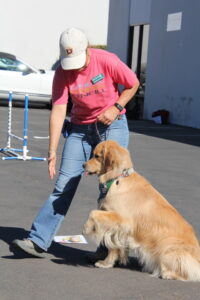 motivator to help clients (children and adults) achieve clearly defined goals as set by their therapist or teacher. Rally is an effective way for a teen to build a relationship with the dog, and by extension with the adult.  Building relationships has proven difficult for many of our teens and Rally can be a way to practice that.
We use basic Rally commands to focus on 5 themes:  Communication, Trust, Responsibility, Distractions, Teamwork. These are foundational skills to building relationships  within the family as well as with peers. These themes are reinforced as the teen learns to take the dog through the Rally course, and again in the discussion group at the end of each session.
The final session is Graduation, where the teen will "fly solo" with their dog, taking them through the Rally Course in front of peers and often family members.  There is a sense of pride and self-confidence in their accomplishment.
Check out our Pawsitive Teams Therapy Dog Programs!