Your Vote WILL Count | Purina Impact Award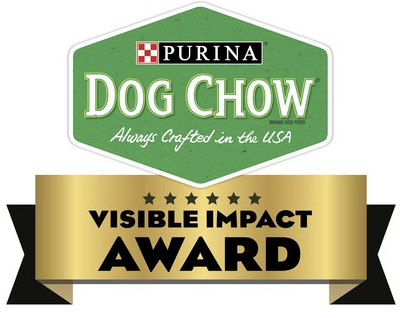 Purina Dog Chow is currently running a Visible Impact Award Contest for US veterans who are matched with service dogs trained to mitigate their partner's Post Traumatic Stress. The field was narrowed down this past July to only five national finalists and our newest service dog team, Sondra and Bobby, is among this elite group! Bobby was matched with Sondra, a Navy Veteran, this past spring. They are a dynamic team and Sondra has always been gracious in her willingness to share her story of recovery.
The winner will be determined by the total number of votes cast nationwide in the month of September. The winner receives $25,000 for the organization that trained the dog and $10,000 for the veteran. Let's rally the gang and support Sondra and Bobby!

Please vote here!

And, start thinking about your own connections who would like to make a difference simply by casting a vote. Will you join our rally? Forward this to everyone you know!!!
Bobby is having SUCH a positive impact on Sondra's life. While he performs many specialized tasks to help her throughout each day, Sondra says it best: "With Bobby at my feet, I feel grounded."