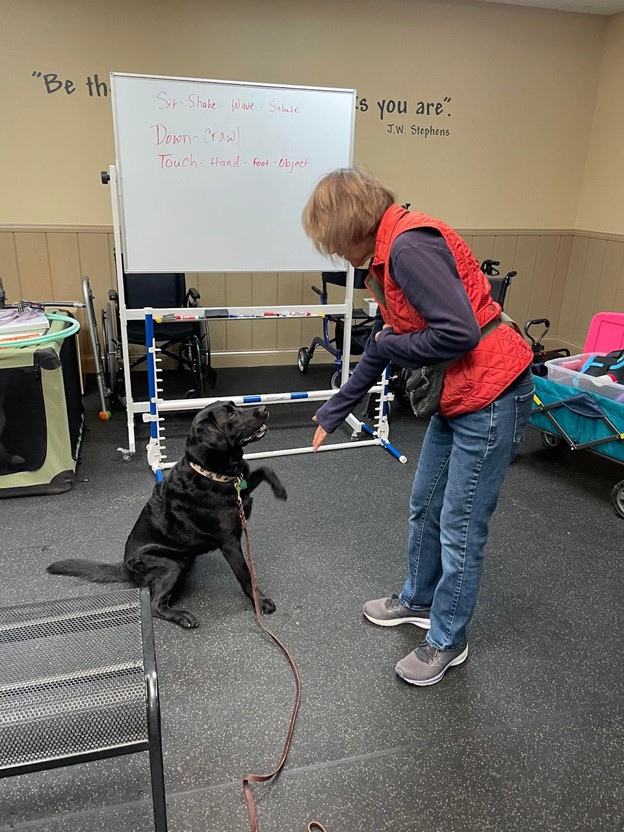 A Variety of Workshops
This year, we have had a Secondary Handler Workshop, a Listen to Your Dog Workshop & several Tricks Workshops. Each workshop is designed to enhance our skills as dog handlers and coaches, and the workshops are led by volunteers.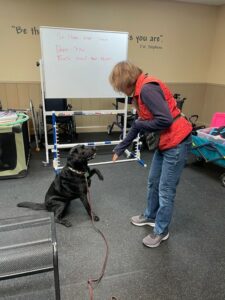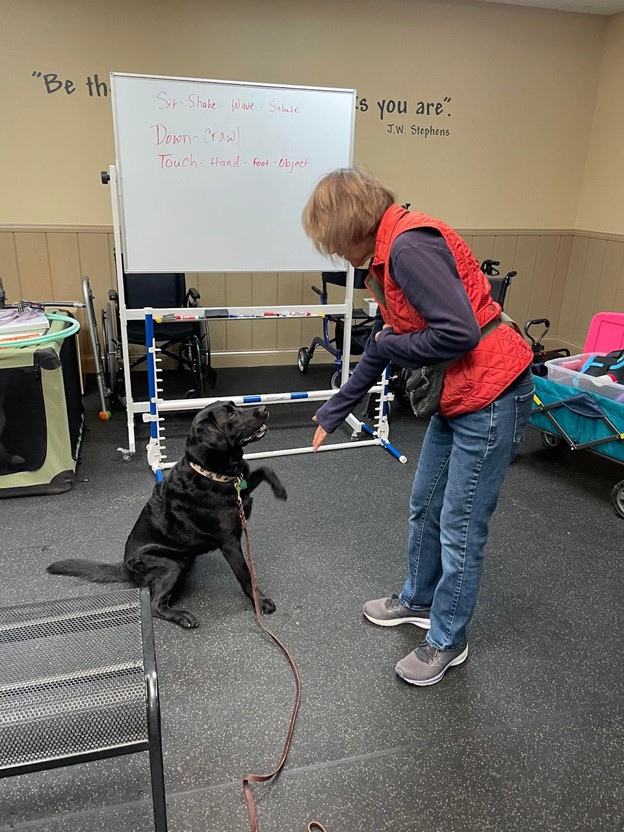 In the Secondary Handler Workshop, teams learned techniques for instructing a secondary handler to bond more quickly with your dog to reduce separation anxiety and how to use a second leash effectively. We practiced techniques to guide an inexperienced handler through a simulated rally course. One of the exercises focused on the importance of making eye contact with the dog. The skills learned in the workshop can be applied at all of the Therapy Dog Program sites.
The Tricks Workshops are a lot of fun and very informative. We can use tricks in a variety of ways. A trick is a great icebreaker and can be a source of enlightenment. The activities taught in the workshop help the dogs bond more deeply with their handler. And handlers learn another skill that they can share and teach others. Handlers can demonstrate the steps on how to do the trick to their program participant. When the program participants have your dog do a trick, they feel empowered, and it always brings a smile. There will be several more Tricks Workshops during the year.
Judy Fridono hosted a workshop on Listening to Your Dog. Judy shared great insights on how your bond will grow stronger by listening to your dog instead of telling your dog what to do. She shared how dogs communicate when working with service members and veterans with PTSD, or anyone with anxiety and stress. Judy taught us how to interpret behavior from the dog's perspective.
We are planning on a Self-Care Workshop that will be offered later this year. It will be a collaborative workshop that will be offered to all of our program volunteers.