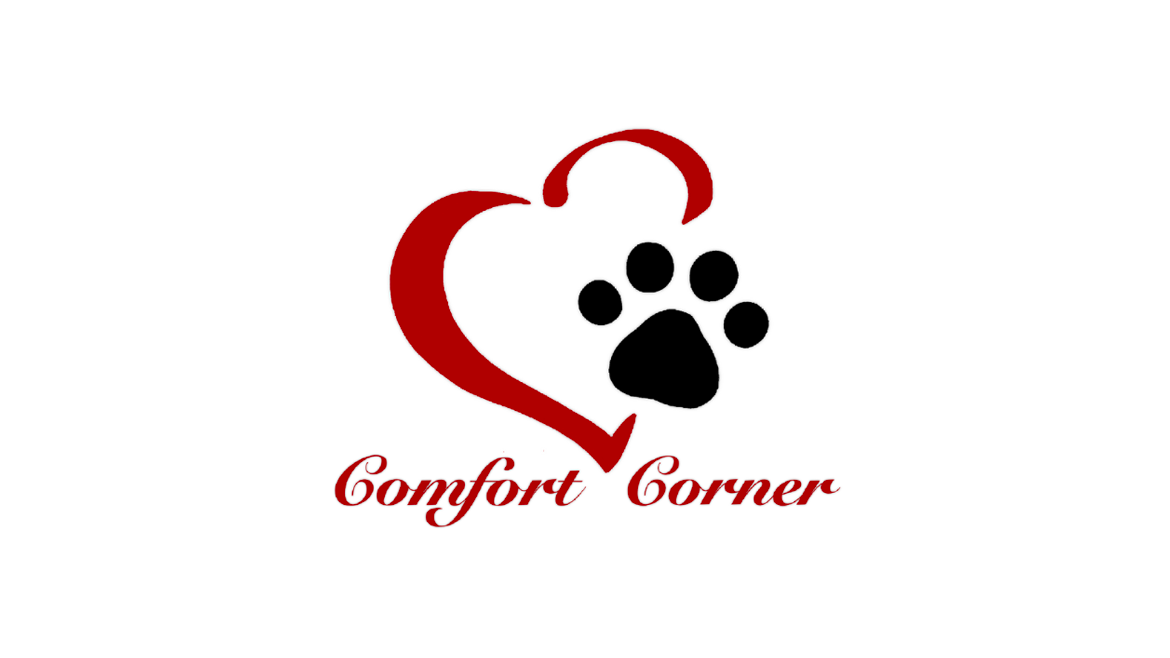 Comfort Corner—Spring 2023
By Marilyn Davis
Pawsitive Teams Volunteer
Like pebbles thrown into still water, Pawsitive Teams' dogs spread comfort….ripples in a pond. In each newsletter, we'll share one of their stories in the Comfort Corner.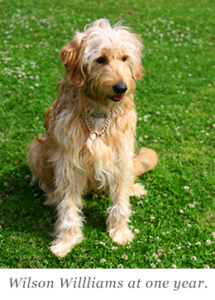 Today I'm puppysitting Pawsitive Teams's youngest service dog-in-training, six-month-old chocolate lab, Wilson. He runs around the house without a care, clearly unaware of the legacy he represents. Little Wilson is sponsored by Dodie and Ken Williams, whose 40-pound miniature golden doodle, Wilson, was a therapy dog extraordinaire. Wilson left us last September when he was 16 ½. But for years he worked in hospitals and courtrooms and helped children with autism and down syndrome, and those in library reading programs. He comforted victims of domestic abuse; Dodie observed many women suddenly stand straighter and move more confidently as they took charge of walking Wilson.
Once, Wilson was riding a harbor boat with the family of six-year-old Hiroki, who had severe learning disabilities. He was frightened of his new country and would pretend to sleep around English-speaking strangers. But that day, because of walking Wilson on deck (not feigning sleep), he became confident and even tried "Greet" with passengers. Years later, his mother said "the experience . . . changed [Hiroki's] attitude towards English" from that day.
We're thankful the Williamses have memorialized Wilson and the comfort he gave by sponsoring little Wilson . . . around whom no one will be falling asleep.
Ripples. Pass them along.