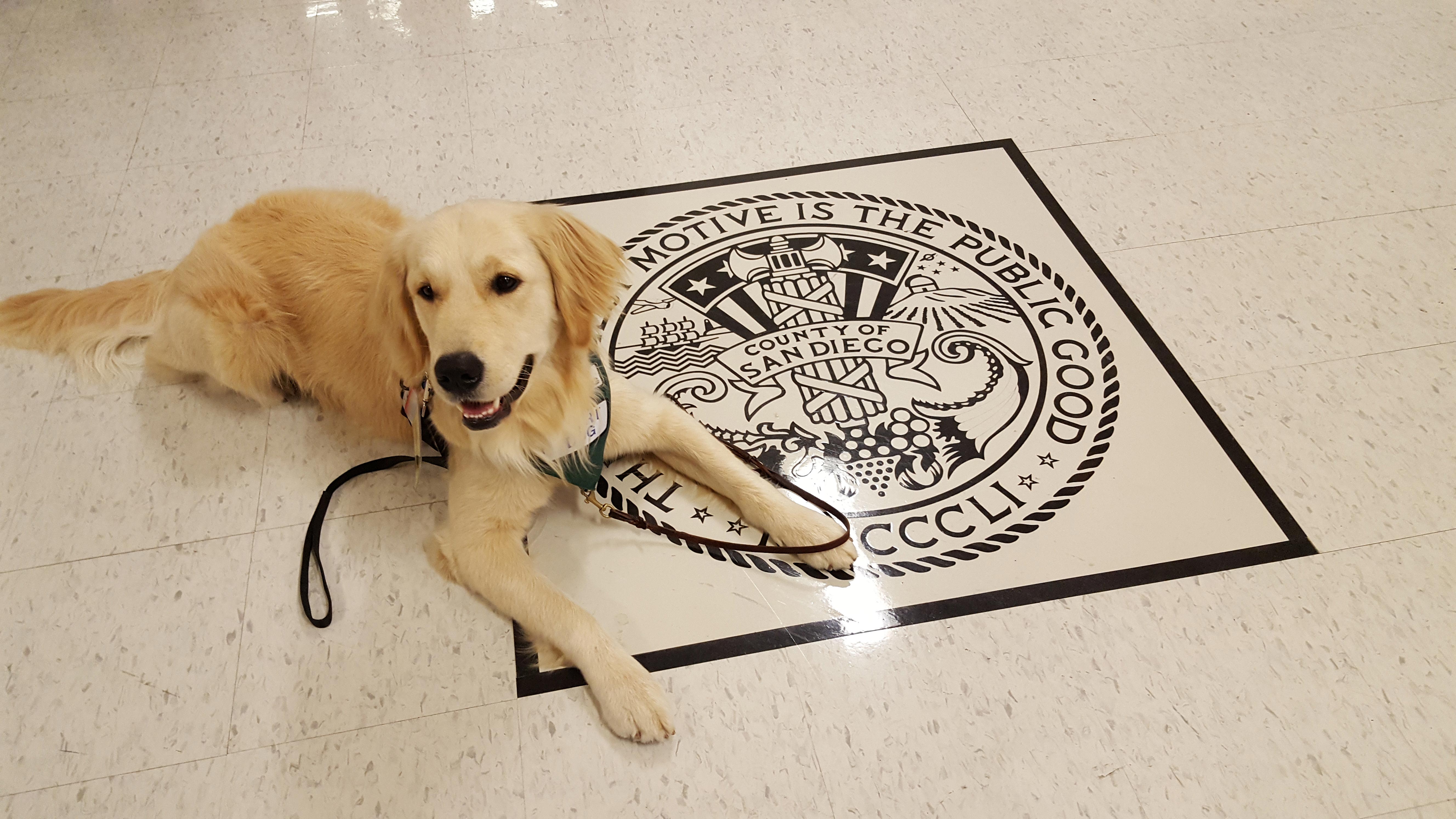 Kids in Court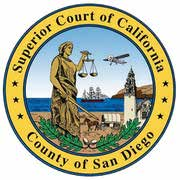 Let me explain what the Kids in Court program is about, but I have a few questions. Have you been in the San Diego Courthouse? Were you on jury duty or perhaps looking for a document? If you answered in the affirmative, you may have seen a dog walking down the hallway of the courthouse. So…those dogs you see at the courthouse? Well, they help young witnesses or victims testify in the court room. The San Diego County District Attorney's Office's court support dogs take their jobs seriously.
Testifying in a court can be a terrifying experience for a child as it involves sharing difficult personal experiences with strangers while sitting all alone on the witness stand.
To help the child prepare for the experience, victims and their families are invited to participate in a mock court setting called "Kids in Court" where they are taught about the court system, are introduced to a "real" judge, and meet a court support dog for the first time.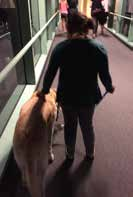 Recently, court support dog Duke was helping the children at the Kids in Court (KIC) program. One of the victims had an autistic toddler brother there, also. The brother started to cry and scream, and his mother could not stop him. When the mother went outside with her toddler, Duke followed. He stood patiently by the child, and eventually the little boy petted him. Duke later played "hide and seek" with the little boy and the other children in attendance that night. They hid his favorite pink pig, and he found it every time! It's clear he loves children and they love him in return! Every month, Duke attends Kids in Court (KIC) program-and he never tires of finding his pink pig for his specials kids.
The Presence of a dog in this setting helps reduce the fear of the unknown for a child, making it easier on the day scheduled for testifying, especially if the child knows a special four-legged friend will be there too.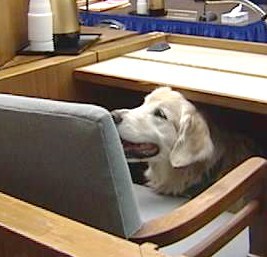 There are thirteen court support dog teams who "work" for the District Attorney Office's Family Protection Division and, most recently, their Superior Court Division. These dogs and their handlers are all volunteers with Pawsitive Teams and Love on a Leash and provide support for the children and elder abuse victims. They attend interviews with the Deputy District Attorneys assigned to cases then arrive early on the day of the hearing or trial to be with their victim/witness while they wait to testify. Most uniquely and, perhaps importantly, they actually go into court and lie under the chair in the witness stand while the child testifies. A child having difficulty can lean over and pet the dog, thus gaining confidence before answering a difficulty question.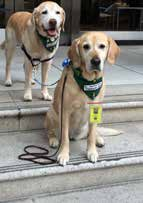 Besides Dory, the first court support dog, not only District Attorneys Office but in California as well, Pawsitive Teams has 5 other Court Dog teams assisting the District Attorney. Each team not only goes through Pawsitive Teams' evaluation to become a therapy dog, but has been evaluated to assure it is compatible with the District Attorney's Programs.
They are observed in a courtroom setting, including the witness stand, because the dogs must be comfortable with the setting and remain quiet for long periods of time, not drawing any attention from others, especially jurors. It takes a very mature dog for this role.
Court Support Teams
---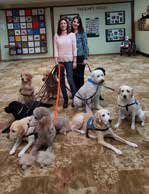 Our partnership with the D.A. Family Protection Division is key to the success of this program. Pawsitive Teams hosts quarterly meetings at our Training Center so that we are all kept up to date with changes.
…and we have too! Photo includes most of our dogs with DDA Nicole Ronney (left) and Victim Advocate Magen Queen. (right)