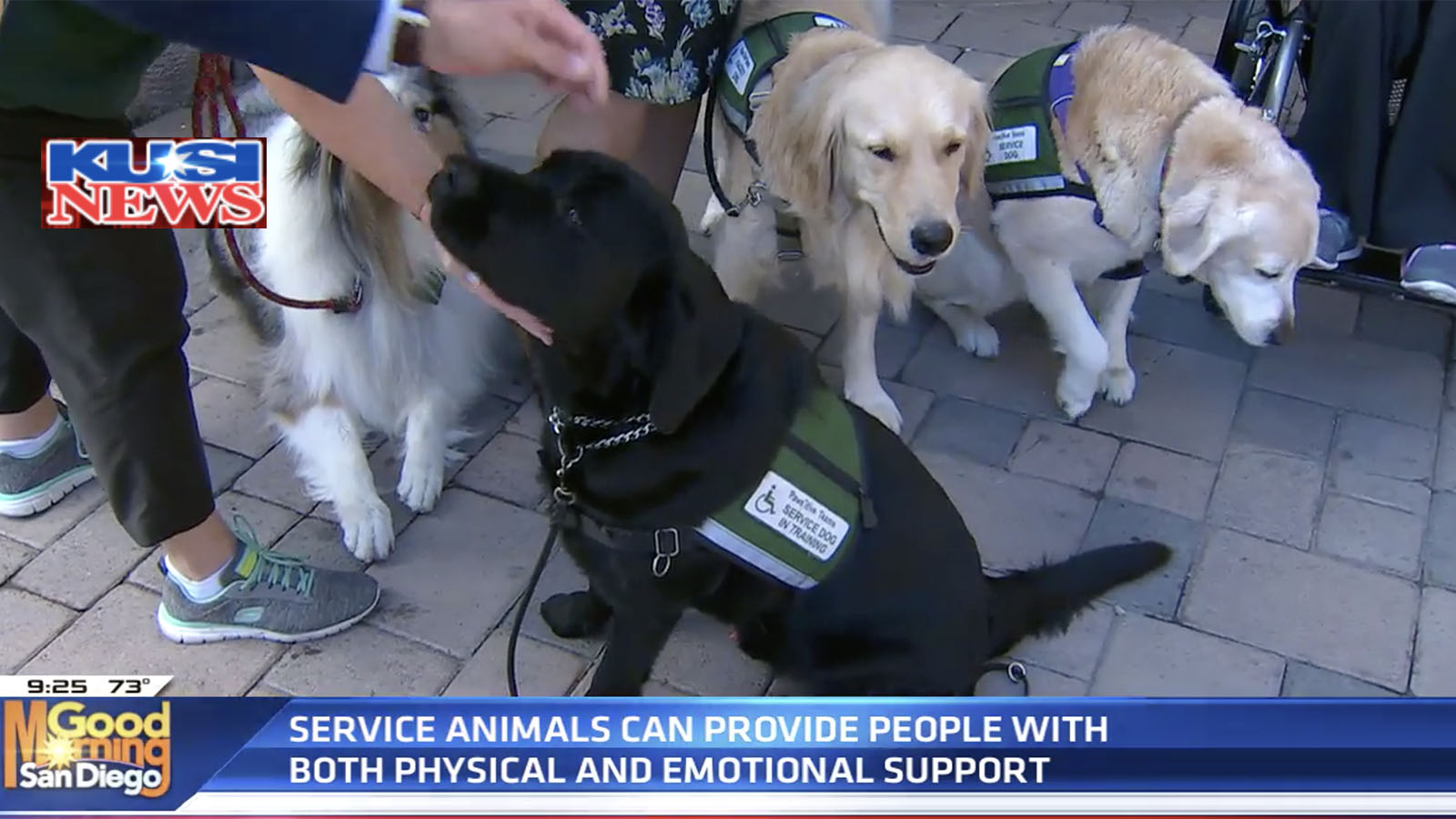 Pawsitive Teams on KUSI-TV San Diego
We were recently featured in a KUSI-TV segment about different types of working dogs. We were joined on the set by one of our active service dogs, a service dog in training, a facility dog, and a therapy dog.
To view the piece on KUSI-TV, click here!